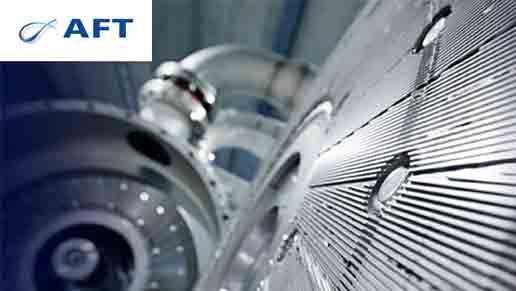 AFT is the global leader in the supply of highly-engineered stock preparation components and equipment for the pulp and paper industry. Our commitment to improving mill practices is met through our experienced personnel, advanced manufacturing practices, state-of-the-art engineering and our investment in research and development. AFT is a recognized leader in providing process-based solutions to the pulp and paper industry worldwide. We have manufacturing facilities in Finland, Canada and South Korea and sales representation around the world.
In pursuing our goals, we depend on talented people who welcome challenge. In return, we offer diverse, stimulating careers and advancement opportunities in an international working environment. We are interested in those who share our values and who wish to develop their skills and acquire experience in an international company.
To strengthen our organization we are looking for an Application Manager  to be responsible for technical service and sales support in the field of pulp screening and pulp refining applications. You will support the AFT Sales group in Europe working primarily in Europe. Giving support to AFT Sales in Asia Pacific region is also possible.
You have a technical background in engineering with an in-depth knowledge of pulp and paper manufacturing processes and machinery, especially in screening and refining. Work experience and expertise in paper mill stock preparation and recycled fiber line operations and their development is a must. Preferably you have experience working in a paper mill environment or as a paper machine equipment supplier.
You are fluent in both written and spoken English. You are willing to travel and enjoy working in a fast moving environment both individually and as a team member.
Your main role will be to assist our sales organization and research and development groups. This will involve responding to technical questions about our products, conducting audits of mill stock preparation systems, developing customer proposals, presenting technical seminars and collaborating in the development of new equipment designs. You are a results oriented team player who knows how to develop practical solutions and to sell these solutions to our customers.
AFT offers a competitive salary and benefits package – as well as the opportunity to work in a stimulating and challenging work environment. If you are interested in joining an innovative organization and participating in our growth, please submit your application and CV!
For further information, please contact Mr. Risto Weckroth, Vice President Europe Sales: tel. +358 40 746 0999 or risto.weckroth@aft-global.com.