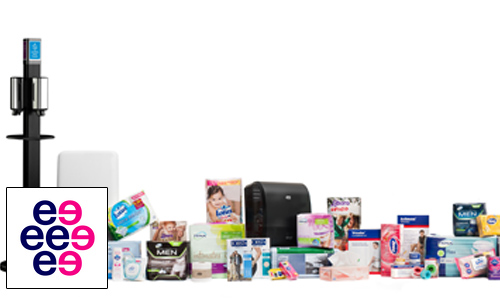 Site manager
We are looking to hire a Site Manager in Kunheim. The site encompasses a business centre, a Global R&D Centre and a manufacturing facility that produces our consumer tissue brands Lotus, Moltonel and Okay, with an annual capacity – approx. 50.000 t, 1 paper machine and 7 converting lines. Our Kunheim site is situated near Colmar in France and is close to the German and Switzerland borders.
About The Role
The Site Manager is responsible for the factory (230 employees) but also owns the legal responsibility of the overall site (215 employees) on health, safety and environment matters, together with the 2 main leaders acting at the European Technology Center and the Business center also based on site. As such, the Site Manager is also the chairman of the local works council. The main goal of the role is to make sure that the site is a safe and engaging workplace, constantly improving and delivering on business targets.
The Site Manager Kunheim will report to the Operations Director Consumer Tissue France Europe, will be part of Consumer Tissue France leadership team and is expected to act as a business owner to influence and steer decision-making processes to grow the business. This role will best fit to a well-balanced visionary and hands-on leader with passion and high energy to create a safe, high performing and capable environment.
We're looking for people who embody our values, aren't afraid to challenge, innovate, experiment, and move at a fast pace. We're always looking for ways to improve our products and ourselves. If this is you, we'd love to talk.
What You Will Do
Be a role model for safety and has the overall responsibility for the creation of a sustainable safety culture; coaching and behaving in order to create a safe workplace for everyone in the site.
Be responsible for defining the organisational setup, driving capability development and supporting employees in unlocking their full potential which results in having satisfied, motivated and engaged people working together to achieve the site CBN (Compelling Business Needs).
Be responsible for driving continuous improvement culture, best practice sharing and cross-learnings to constantly improve all SQCDM results in the site.
Drive a value creation mindset and strive to make everyone understanding of his/her contribution to the financial and non-financial KPIs of the site.
Maintain an open speak up environment, based on mutual trust and respect and to be able to delegate authority and responsibility whilst challenging, supporting and coaching his/her team.
Maintain a strong cooperation with sales & marketing functions, to drive initiatives, projects and CAPEX investments to assure the site manufactures the products in line with Consumer Goods business needs and priorities in a safe and efficient way.
Who You Are
University degree in Science, Physics, Chemistry, Mechanical, Electrical Engineering or related fields
Proven experience in Operations. Previous experience in Operations/Site Management roles is a must
Fluent in French & English
Knowledge of papermaking and converting processes would be an advantage
Proven track record of

driving safety culture, evolving quality and environmental results
driving the operations/site towards compelling business needs and achieving financial and non-financial results
driving cultural turnaround journey, changing behaviours, maintaining mindset and attitudes
leadership encouraging people development and growth
delegating authority and giving control to employees
supporting continuous improvement mindset and drive to make things better across the site

Experience in complex high CAPEX projects realisation and site modernisations and revamp would be an advantage
Commercial and financial knowledge
Well-rounded understanding of entire end-to-end Supply Chain and strong examples of building successful collaboration cross functionally
Experience working in international/global assignments, ideally in multiple regions is an advantage.
To be successful in this role, the candidate needs to have:
The ability to connect goals and objectives with a clear set of strategies and the associated measurable results to grow the business.
High energy, inspirational and empathic leadership, capable to create multiple personal relationships and to build trust with others.
Excellent communication skills at all levels/all stakeholders and ability to quickly adapt to differing leadership styles.
Customer and results orientation delivering results and meeting customer expectations with an entrepreneurial and commercial thinking.
Ability to manage high level of complexity and multiple stakeholders in an effective way
Ability to manage and lead change
Embrace and live our Beliefs and Behaviours – Care, Courage, Collaboration and Commitment.
This role requires 10% – 15% of travel.
What We Can Offer You
At Essity, we believe every career is as unique as the individual and empower employees to reach their full potential in a winning culture motivated by a powerful purpose.
Collaborative and caring Work Environment | Empowerment | Job Impact | Work with a Powerful Purpose | Individual Learning and Development | Health & Safety | Social Responsibility | Innovation
Together, we are improving lives, every day.
Working at Essity is not just a career; it is a chance to directly make the world a healthier, more hygienic and safer place. With impactful innovations coupled with sustainable solutions, we strive to reach more people every year with the necessary and essential solutions for well-being.