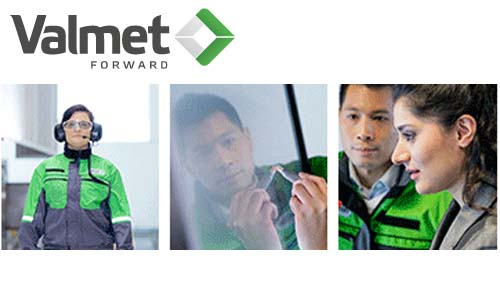 Are you passionate about leading people towards workclass operations and high customer satisfaction?
The roll cover manager is a key person in our Cernay workshop operations. The purpose of the role is to make sure the production is executed in timely manner with all our quality and safety standards. Strong technical skills and the ability to manage and develop the production teams are the key to succeed in this position.
The workshop is based in Cernay, France at the crossroad of Germany, Swiss and France – between vineyards and mountains.
Your main tasks and responsibilities will be:
Make sure production is executed according to production planning with all quality and safety requirements
Lead and develop production crew of your area of responsibility
Make sure production standards are followed and constantly seek for improving these standards
Analyze deviations from standards, build and implement corrective action plan
Identify improvement opportunities and carry out these improvements
Constantly improves performance of your area in term of safety, quality and productivity.
Collaborate closely with support functions of the workshop and the group
To success in this roll, you will need:
Strong leadership skills to manage and develop the production crew
Good ability to analyze and make decisions quickly
Strong background on machining, covering or material
Customer oriented
Full proficiency of French – fluent in English – Other languages are a plus
Comfortable with continuous improvement principles and tools
Team player mind set
Higher technical education, ideally with a master's degree, equivalent or general engineer/process/ mechanics/production engineering or at least 10 years of proven experience in similar role
5 years working experience in comparable industry
We offer
We offer you a rewarding position within a global industry leader, and an opportunity to be part of an exciting and challenging journey to successful operations. You'll join a motivated team of professionals and will share opportunities for continuing competence development.
Welcome onboard to take the next step in your career!
Additional information:
We'll fill in these positions as soon as we find the right candidates, so please apply soonest but at latest by April 15th, attaching your resume in English.
For further information regarding the position, please feel free to contact Soledad Armentano, SEMEA Recruiter: soledad.armentano@valmet.com
When everything works together
Valmet is where the best talent from a wide variety of backgrounds comes together. With 14,000 professionals around the world, we are the leading global developer and supplier of technologies, automation and services for the pulp, paper and energy industries. Our commitment to moving our customers' performance forward requires creativity, technological innovations, service know-how – and above all, teamwork.
Join the team! www.valmet.com/careers