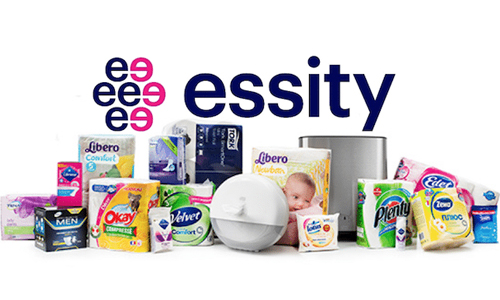 Essity Global Supply Chain (GSC) is currently seeking a Vice President Manufacturing, Consumer Goods Europe.With over 55 sites and through world-class manufacturing performance, Essity Global Supply Chain enables the delivery of business needs to meet local demands. We are shaping the future of manufacturing by optimising how we work to create value for our customers.
About the Role
The mission is to achieve operational excellence in Safety, Quality, Productivity, as well as superior service levels while meeting financial goals. Specifically, the Vice President of Manufacturing Consumer Goods Europe is responsible for developing and influencing the strategic direction of end-to-end Supply Chain operations across 14 manufacturing locations in 7 countries, creating and executing the operating plan, building a pipeline of high potential leaders within the organization and leadership of the team.
The successful candidate will thrive in a fast-paced environment, more specifically in the Consumer Tissue area (mainly toilet paper, household towels, hankies, and facials, for some of our strong local brands such as Zewa, Lotus, Tempo, Plenty, Cushelle, Colhogar, .. ), working both tactically and strategically across all levels of the organization. The role will ensure the end-to-end Supply Chain for the area delivers at peak performance as well as act as a true business partner for the Consumer Goods Sales & Marketing Business Unit. The role requires a visionary as well as hands-on leader with solid operational and technical background, combining inspiring leadership, strategic thinking and business acumen, and passionate about creating high performance.
This position reports to the President of Global Supply Chain and will be part of the Global Supply Chain Leadership team and represent Global Supply Chain in the Consumer Goods (CG) Europe Business Unit Leadership Team.
We're looking for people who embody our values, aren't afraid to challenge, innovate, experiment, and move at a fast pace. We're always looking for ways to improve our products and ourselves. If this is you, we'd love to talk.
What You Will Do
Leads and builds healthy, safe, and world-class manufacturing, planning and logistics operations and provides engaging leadership emphasizing Essity's Beliefs and Behaviors
Leads and develops the Manufacturing CG Europe Leadership team
Translates corporate goals including financial returns, capacity needs, product introduction requirements and innovation into a successful plan and is committed to execute it successfully
Responsible for achieving all Supply Chain targets in the area including Safety, Quality, Environment, Cost, Delivery and Morale
Ensure strong commitment and support in the organization to achieve Essity's Sustainability targets
Strongly connect with the Sales and Marketing organization to ensure effective business partnering
Identify, prioritize and execute manufacturing capital expenditure plans that generate strong ROCE, improve safety/quality, and drive speed to market of innovation plans
Ensure all Supply Chain functions collaborate in an effective and sustainable way, align on priorities, and continue a culture of accountability and continuous improvement
Builds operational excellence and capability driving new thoughts in approach, process and methodology, including digitalization of operations
Identify, assess and develop a strong pipeline of Supply Chain talents and develops a learning organization to prepare for the future.
Defines and proposes strategy and objectives to ensure long term manufacturing structure optimization
Follows the internal and external trends in technology development related to the area of responsibility and ensure appropriate adjustments
Contributes to the development of the overall Consumer Goods Europe BU strategic plan
Who You Are
Master´s degree or equivalent, preferred in Manufacturing or Engineering
Fifteen plus (15+) years in a Manufacturing function in large multinational FMCG and in progressively more senior and complex roles
Well-rounded understanding of entire End to End Supply Chain and functional expertise in manufacturing, planning and logistics functions
Excellent leadership capability with a strong ability to engage and motivate
Demonstrated ability to lead change, build strong teams through focused operational capability improvement and discipline in implementing operational excellence
Understanding of state-of-the-art manufacturing (what good looks like) and has successfully and demonstrably steered an organization to this excellence
Successful implementation of continuous improvement methodology (Lean 6 Sigma, TPM,…)
Broader insights into commercial requirements and financial performance drivers given Supply Chain´s impact on commercial execution and financial results
High capacity for excellent and proactive stakeholder management and ability to build trust
Team player with the ability to define what it takes to win and to drive a winning attitude
Demonstrated through past achievements in the Supply Chain environment, superior ability to drive a total value chain approach
Ability to foster learning agility in self and others
Excellent communication skills
Embrace and live our Beliefs and Behaviors – Care, Courage, Collaboration and Commitment
What We Can Offer You
At Essity, we believe every career is as unique as the individual and empower employees to reach their full potential in a winning culture motivated by a powerful purpose.
Collaborative and Caring Culture | Empowerment & Engaged People | Work with Impact and A Powerful Purpose | Individual Learning & Career Growth | Health & Safety Priority | Sustainable Value Together| Innovation| Sustainable Working Life | Total Reward
The position is located in Munich Germany, significant commuting could be considered.
Together, we are improving lives, every day.
Working at Essity is not just a career; it is a chance to directly make the world a healthier, more hygienic and safer place. With impactful innovations coupled with sustainable solutions, we strive to reach more people every year with the necessary and essential solutions for well-being.