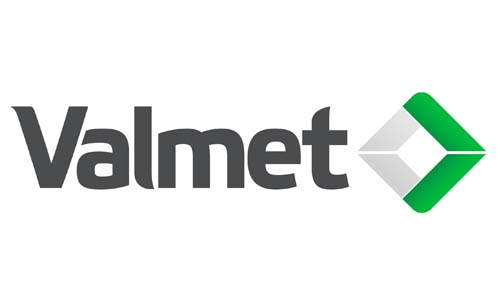 Valmet Cernay, Grand Est, France
Are you the new service-minded team player we are looking for? Are looking for your next challenging position? If your answer is yes, you might be the person we are looking for
We are currently looking for a Service Engineer to provide advisory services to customers and/or third-party contractors on existing and/or newly acquired equipment and components.
As an Automation Service Engineer, you'll serve our customers providing planned maintenance, troubleshooting and service.
Your contribution to develop specified Valmet applications in projects is expected, as well as active support to our service sales. You'll promote service solutions that brings added value to our customers and you'll train our customers to use Valmet systems.
You will report to the Service Manager for Valmet Automation in France.
We need you to be located in the North East of France, you will travel to customer site, also work from home.
Your mainly responsibilities will include:
Customer Follow-up:
Follow dedicated customer
Identify potential support/upgrade/training sales
Manage customer relations / Ensure customer satisfaction / inform regional service management on dissatisfactions
Assist Service Manager to follow-up customer's satisfaction inquiries
Follow quality assurance guidelines.
Service tasks

Act in respect of safe working practices, according to legal requirements and corporate procedures
Execute maintenance tasks with visit report
Advise the customer regularly on spare parts and inform service assistant for quotation
Provide monthly report to Service Manager
Teamwork

Promote positive attitude and good motivation inside the team
Provide monthly timesheet according to company rules
Update regularly own planning to the database
Share good practice & knowledge with colleagues at all levels of the organization
To succeed in this role, you will need:

Degree in Electronic Technical Engineer
At least 3-5 years' experience in a similar role
Good interactive skills building relationships with customers (both internal and external)
Technical product knowledge
Able to organize own work (independence and discipline)
Management skills in a matrix, multi-cultural, international environment
Customer service mind-set
Willingness and ability to travel
We expect you to have fluency in English and French language, both written and spoken. Other languages are a plus
We offer:
We offer you a rewarding position within a global industry leader, and an opportunity to have a remarkable impact on our customers' success. We provide a dynamic work environment where you'll have access to the latest in technology and tools. You'll join a motivated team of professionals and will share opportunities for continuing competence development.

If you are ready to go forward on your career, send your application with your CV in English and salary request as soon as possible.

Welcome onboard to take the next step in your career!
Additional information:
We'll fill in these positions as soon as we find the right candidates, so please apply soonest but at latest by February 28th, attaching your CV in English.

For further information regarding the position, please feel free to contact Soledad Armentano, SEMEA Recruiter: soledad.armentano@valmet.com
When everything works together
Valmet is where the best talent from a wide variety of backgrounds comes together. With 14,000 professionals around the world, we are the leading global developer and supplier of technologies, automation and services for the pulp, paper and energy industries. Our commitment to moving our customers' performance forward requires creativity, technological innovations, service know-how – and above all, teamwork. Join the team! www.valmet.com/careers