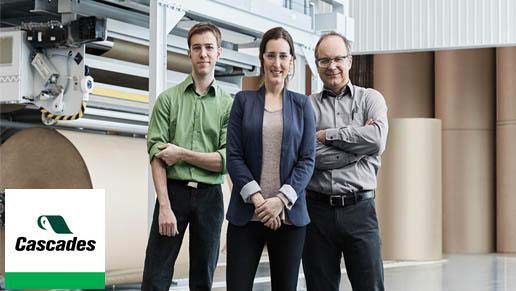 What you will do
Reporting to the Sales Manager, you will have the following responsibilities:
Manage the sales and relationships of key house accounts/customers
Ensure volume growth and/or account profitability of existing business
Maximize synergy and foster collaboration among departments and customers
Maintain professional relationships with clients and promote Cascades product line
Ensure operational excellence by acting as a liaison between customers and internal departments
Provide strong communication and follow up by frequent interaction and visiting customer as required
Service customers by solving order issues, gathering and communicating information between customers, sales, and production in a professional manner and on a timely basis
Assist Sales Manager with special projects
Comply with the ethical standards of Cascades and its business partners and represent Cascades' image
Education
You hold a post-secondary education degree.
Desired experience and key qualifications
Minimum of 2 years' experience in customer service or sales, preferably in a manufacturing environment or equivalent corrugated knowledge
Ability to plan, organize, and prioritize activities in order to meet organizational objectives
Ability to ensure accuracy and monitor quality of work while honoring customer commitments
Ability to collaborate with others, listen, and communicate effectively
Ability to assess a situation, take initiative and propose solutions in a timely manner.
Cascades believes in the success of an inclusive organization that values diversity within its team. All qualified candidates will be considered for this position in a fair manner.