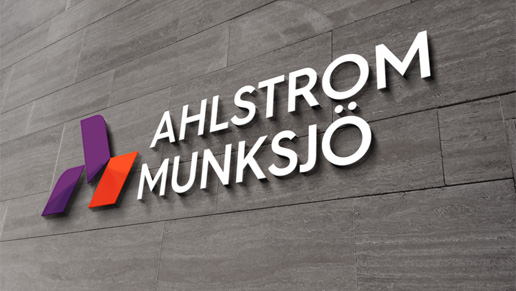 Ahlstrom-Munksjö –
Pont-Audemer, Upper Normandy, France
Ahlstrom-Munksjö is looking for a proactive and positive Production Manager.  The top candidate has a Bachelor's degree in a relevant field. He/she will be part of  the management team of the plant and will be involved in several projects.
As Production Manager  you will participate and contribute to:
meet safety, quality, customer service and cost targets
ensure right resources to achieve more efficient production organization
develop leadership and competencies of production team
maximize machine efficiency (OEE, waste,..)
identify investment opportunities for improvement
The candidate will start as soon as possible and  is based in our Pont-Audemer Plant in Normandie.
Your main responsibilities will be as follow:
To execute short term supply plan in safe, sustainable and efficient manner to meet internal & external customers' expectations
To lead and develop production team according to Ahlstrom-Munksjö leadership expectations
To ensure good collaboration with other functions (e.g. maintenance, engineering, quality control, product design, planning, purchasing, HR)
To identify, prioritize, lead improvement programs (e.g. safety, productivity, quality) and ensure the Lean operating model in production
To drive Lean impact metrics and participate Gemba walk in regular basis in the production
To be a Partner with HR to insure efficient training process and robust succession planning process
To know and understand all local health, safety and environment laws/regulations and Ahlstrom-Munksjö standards applicable to his/her function and to ensure that his/her reports observe and follow these laws, regulations and standards
Skills, knowledge and abilities
Primary competencies:
Continuous improvement methodology knowledge
End-To-End Process Understanding
Change Leadership
Performance Management
Team Leadership
Driving results for value
HSE Management
Production Knowledge
Proficiency in English
Experience:
Five to seven years of previous production management experience in the paper industry with at least two years of direct supervisory experience.
For further information, please contact Viviane BONNETON, HR Manager:  viviane.bonneton@ahlstrom-munksjo.com.
Please submit your application by 15th of August.