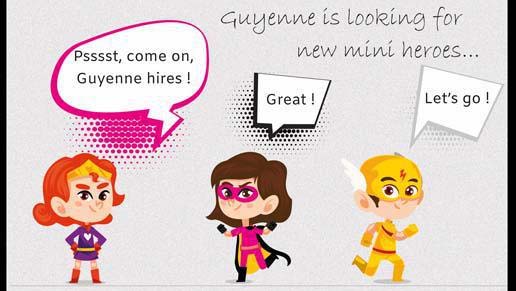 Guyenne is looking for mini heroes, on permanent contracts to join our Super team:
1 QSE & Lean Manufacturing Manager
1 Doctor in R&D – 1 Sales Manager
1 Logistician
1 Industrial Cook / Machine Operator
1 Industrial Line Driver
Please, send your best resume and covering letter to export@guyennepapier.fr. Other profile? Make a unsolicited application, we study all the resume!