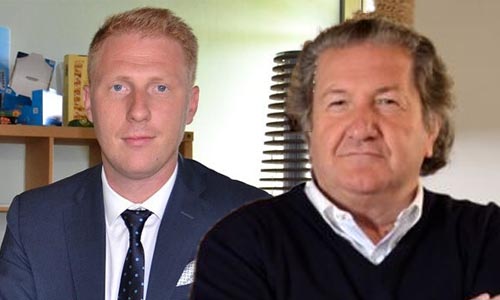 Transaction heralds a new era for Pro-Gest Group with Mr Bruno Zago to be nominated as Chairman of the Board and Mr Francesco Zago as CEO
Pro-Gest Group, an Italian leading vertically-integrated producer of recycled paper, containerboard, corrugated cardboard and packaging solutions with over €450 million revenue, about 1,200 employees and 29 sites, is pleased to announce the closing of the previously announced transaction, whereby the subsidiaries Cartiere Villa Lagarina S.p.A. and Tolentino S.p.A. have issued private placement secured notes in a total amount of €125 million, fully subscribed by Carlyle's Global Credit platform yesterday.
In addition, Carlyle's Global Credit platform has provided for a further commitment to subscribe additional Notes to be issued by Cartitalia S.r.l., a subsidiary of Pro-Gest S.p.A., in an amount up to €75 million, which are expected to be issued before the end of 2021.
Mr Bruno Zago, founder of the Pro-Gest Group since 1973, commented: "The transaction heralds a new era for the ProGest Group. With a reinforced capital structure, the Group is well-placed to accelerate its growth and benefit from the structural positive trends in the industry, particularly with the restart of the Mantua plant. As part of these developments together with my son and daughters, I am pleased to announce that Francesco will be taking over the role of the Group CEO from 2021. We have also reinforced the Management Team with strategic hires and will be strengthening the Board to support the Group in its next growth phase".
Mr Francesco Zago commented: "I am honored to take over from my father, who has always been an inspiration and role model. My ambition is to continue the development of our Group, working together with my three sisters, Benedetta and Valentina heading the important business units of industrial packaging, fruit & vegetables trays, take-away and bags; Alessandra will lead international procurement for the whole Group. It's my intention to continue supporting the Companies through the strength of the Family, also supported by a qualified Management Team. We have invested over €500 million in the last five years, including our flagship Mantua plant, and we can now harvest these investments and realize growth, consistent with the targets set in our business plan. This puts us in a good place to continue to grow and compete with international peers, both in terms of financial metrics and organizational set-up. The credibility we have obtained with this successful transaction confirms the potential in our future and is based on the capability of our Family to meet the business plan targets".
Mr Francesco Zago added: "To achieved our growth ambitions, we will continue to strengthen the Group with additional strategic hires as we did earlier this year with Mr Paolo Fregolent, who has been nominated Group CFO, and Mr Silvano Storer, as Financial Planning and Advisor to the Board".
Mr Silvano Storer, who has recently been nominated as Business Plan Implementation Manager, added: "The transaction will simplify the capital structure and create significant financial flexibility for the Group. The first issuance of €125 million with a 5-year maturity has been used to repay most of the existing amortizing facilities, while the second issuance of up to €75 million to be issued in 2021, will be used to provide liquidity to support the growth ambitions of the Group as per our business plan, which are expected to lead to a reduction in the financial leverage over time". The Business Plan Implementation Manager will report to the CEO and to the Board.
As part of the transaction, the Group will be broadening the Board of Directors from its current 5 (Bruno Zago, Francesco Zago, Anna Maria Gasparini, Benedetta Zago and Valentina Zago) to 9 members. Mrs Alessandra Zago, Mr Silvano Storer and two independent Board members will be nominated to join the Board, which will be led by Mr Bruno Zago as Chairman and Mrs Anna Maria Gasparini as Deputy Chairman. These positions will come into effect by end March 2021.
Mr Bruno Zago added: "Notwithstanding 2020 has been a tough year, we are satisfied with all the good work that has been done during the year, which allowed us to get the planned business goals. This is also due to our positioning and focus on end markets that are more resilient to the pandemic such as food & beverage amongst others. As we enter 2021, we see a continuation of the good momentum we have in our core business, which will be reinforced by contributions from the restart of the Mantua plant".
In this transaction, Pro-Gest was advised by Credit Suisse (Sole Financial Advisor and Placement Agent), Latham & Watkins (Legal Advisor), Bain & Company (Due Diligence), Ernst & Young (Due Diligence) and Banca Finint (Paying Agent, Security Agent, Issuing Agent and ROB).