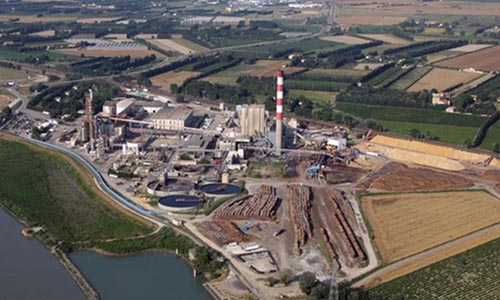 On January 7, the prefecture of Bouches du Rhône, in the south of France, announced that, faced with the absence of "a viable takeover offer to date" and noting "the shareholder's refusal to support the company's financing", the site of Fiber Excellence Tarascon will benefit from further assistance.
The State has already injected € 7 million in this pulp producer, via the Economic and Social Development Fund (FDES) by the Natixis company. According to Monica Michel, LREM MP for Bouches-du Rhône, this new support amounts to € 1.6 million.
In a press release, the prefecture of Bouches du Rhône explains:
"The State services have been mobilized for several months on the file of the company Fiber Excellence Tarascon, which has placed itself under the protection of the Toulouse commercial court on October 8 with the opening of bankruptcy proceedings. Thanks to the exceptional support of the State, the search for buyers, which began in February 2020, could be continued as part of the judicial reorganization. The unfavorable context on the pulp market and the lack of both productive and regulatory investments in recent years make this research particularly difficult. (…). However, in view of the challenges, it seems necessary to avoid an abrupt stoppage of the site's activity and to pursue the search for solutions for the 280 employees of the site and the players in the wood industry who depend on it. That is why the state is ready to provide further financial support to the company with a view to extending the observation period. At the same time, the State will maintain its efforts to support the takeover of this site while anticipating the hypothesis that no solution would prevent a shutdown of activity. "
To take stock of the situation and prepare support for the timber industry, the representatives of the sector met this Monday, January 11 by the Ministry of Agriculture and Food, in the presence of the State services of the four regions concerned and the Ministry of Industry.
Finally, last week, the Tarascon Court requested a fine of € 50,000 for pollution against this factory. The site incurred a penalty of 500,000 euros. The deliberation will be delivered on March 31.
Valérie Lechiffre