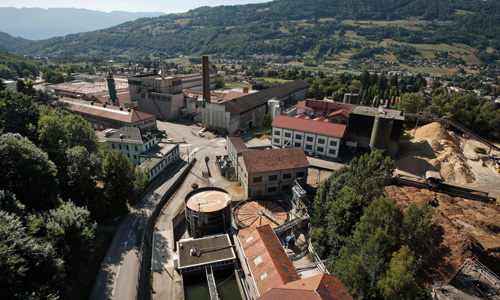 Following the successful outcome of the employment law and trade union procedures provided for by the French law, today RDM Group signed, through its subsidiary RDM Blendecques S.A.S., the binding contract for the sale of its 100% interest in R.D.M. La Rochette S.A.S., a company under French law, to La Rochette Holding S.A.S., 100% owned by Mutares SE & Co. KgaA..
On 16 February 2021, RDM Group, through the subsidiary RDM Blendecques S.A.S., had signed a put option agreement to sell the 100% interest in its French subsidiary R.D.M. La Rochette S.A.S., a company operating in the segment of cartonboard for folding boxboard based on virgin fibers (FBB).
The financial terms of the binding contract were set in the put option agreement and explained in the press release published by RDM Group on 16 February 2021.
The closing of the transaction is expected to take place no later than 28 July 2021 and is subject to fulfillment of some conditions precedent, including (i) the absence of any government authorities' measures or procedures aimed at preventing or limiting the execution of the transaction; (ii) the obtainment of approvals of counterparties in financial contracts; and (iii) the obtainment of legal authorizations by the competent Antitrust Authorities. In the event that on the said date the Antitrust authorities' legal authorizations have not yet been obtained, the closing of the transaction will be delayed by ninety days.