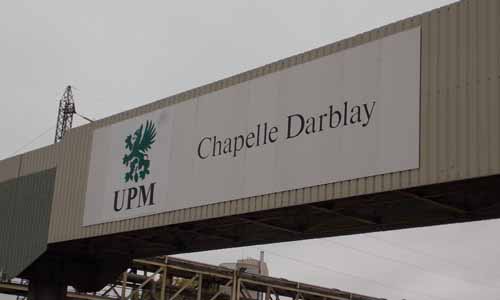 The French UPM Chapelle Darblay case has bounced back again. On Friday 15 October, UPM announced the signing of an agreement with Paprec France and Samfi to transform the site into a hydrogen production and recycling unit. With investments estimated at around €450 million, the project would create 250 direct and 400 indirect jobs.  However, on 14 October, the Veolia Group proposed to UPM "a binding offer to take over the site's real estate and operational assets", in partnership with Fibre Excellence, a French market pulp producer, in order to "reposition the site in a promising sector and create a truly competitive paper and board industry". In this project, the site would produce 400,000 t/year of packaging board from recycled paper and board collected in France. The energy for the facility would be produced by a biomass cogeneration boiler fuelled by organic waste from the Normandy, Brittany and Hauts de France regions. The production facility and the biomass boiler would be modernised at an investment cost of €120m. Some 250 skilled jobs would be relocated, relying for the most part on the skills present before the plant was shut down. The project would benefit from the expertise of each of the partners: Fibre Excellence for the production and sales of packaging boards; Veolia for the collection and supply of recycled paper and board and for the production of biomass energy.
On 15 October, the announcement by UPM was followed by a new twist: Nicolas Mayer-Rossignol, Mayor of Rouen and President of the Rouen Normandy Metropolis, stated that "the Rouen Normandy Metropolis is getting ready to use its right of pre-emption, as allowed by French law."
Finally, in a joint press release, Bruno Le Maire, Minister of the Economy, Finance and Recovery, and Agnès Pannier-Runacher, Minister Delegate for Industry, stated that they "regretted that UPM did not delay its decision, even though the two bids were not examined in sufficient detail. We recall that it is UPM's responsibility to carry out an in-depth analysis of all available options with all stakeholders in order to ensure the best possible reindustrialisation of the site it has chosen to divest. For two years we have been carrying out a determined action for the Chapelle Darblay site. We believe that Veolia's alternative offer deserves to be examined in detail".
Valérie Lechiffre