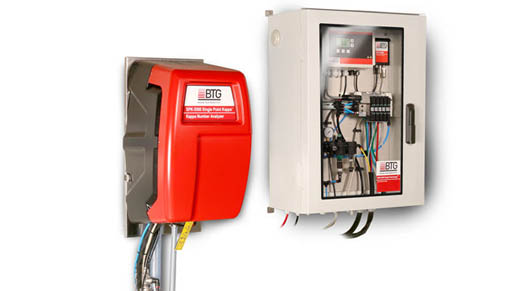 Papelera Guipuzcoana de Zicuñaga S.A. decided for BTG Single Point Kappa and consistency transmitters from BTG for their cellulose plant modernization project.
The BTG Single Point Kappa (SPK-5500), offers the unique specificity to measure kappa number directly on the pipe, rather than in a lab or on a traditional centralized analyzer. This allows a higher frequency of analyses and no need to have a dedicated sample line. Eventually, SPK-5500 permits to improve process control and operational stability in the pulp plant. BTG has already sold more than 175 SPK globally, with a high rate of satisfaction from the customers. Additionally, Papelera Guipuzcoana de Zicuñaga has chosen rotating consistency transmitters (MEK-3000), where BTG is one of the market leaders and well known in the industry.
Papelera Guipuzcoana de Zicuñaga S.A., located in Hernani (Guipuzcoa), Spain was founded in 1935 and belongs to the Iberpapel Group as its industrial division. Zicuñaga's cellulose plant produces around 200.000 ton/year of Bleach Kraft Pulp from eucalyptus. The paper plant uses the pulp to make a range of products that the Iberpapel Group supplies in the market.
BTG Group is a multinational provider of integrated, highly specialized process solutions for the global pulp and paper industry. BTG is committed to help its customers achieve significant, sustainable gains in business performance.