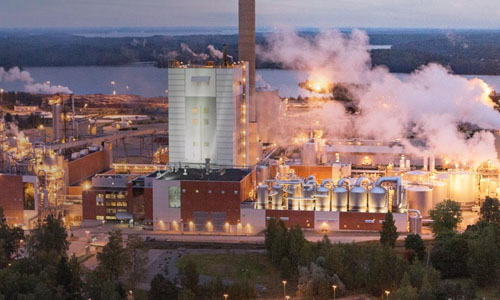 Valmet will deliver, install and start-up TwinRoll™ dewatering press to Metsä Board Joutseno mill in Finland. The start-up is planned for October 2020.
The order was included in Valmet's orders received of the second quarter 2019. The value of the order will not be disclosed. An order with this scope of supply is usually valued in the range of EUR 2.5-3.5 million.
"Metsä Board is investing in improving the energy efficiency of its Joutseno chemi-mechanical pulp mill. This investment increases the dry matter content of the pulp going to drying and saves energy for drying. Natural gas consumption will be reduced by 20 percent," says Toni Tahvanainen, Vice President and Mill manager, Metsä Board, Joutseno pulp mill.
"Metsä Board decided to place this order with Valmet based on our good references for TwinRoll presses. It is an important milestone for Valmet to install the largest VPE press type in to a bleached chemi-thermomechanical mill for the first time in Finland. The press will enable Metsä Board to increase and stabilize the pulp consistency to the flash drying, thus reducing impact to the environment," says Lari Lammi, Senior Process Manager, Pulp and Energy business line, Valmet.
The scope of Valmet's supply includes one TwinRoll dewatering press type VPE 1245 for bleached chemi-thermomechanical pulp production.