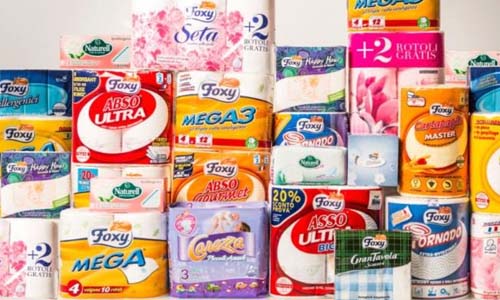 European tissue paper producer to invest in North Wales, creating more than 200 jobs
More than 200 jobs will be created at the Northern Gateway site in Deeside, North Wales, with the construction of a brand new factory announced by a European tissue paper producer, with support from the Welsh government.
The Welsh government has supported the project of this new factory with an area of ​​700,000 square meters to the tune of 5 million pounds. This investment comes on top of the £ 10 million investment made in March in the Northern Gateway to unlock the potential development of the site.
Italian company ICT has signed a preliminary contract for a 50-acre (202,350 square meter) site to develop a state-of-the-art integrated paper production and converting plant that will be the first of its kind in the UK. United in over 15 years. Construction is due to start early next year and the project will eventually create 229 new jobs.
This new mill, featuring the latest technological advancements, will produce consumer paper products marketed under ICT own brands and under ICT's own brand, FOXY, in the Irish and UK markets.
For the company, this development project, at this precise location, represents an "exceptional opportunity" for distributors and their consumers, who will thus be able to benefit from the availability of the best quality paper products, thanks to the supply chain. peerless ICT.
Before heading to North Wales, Prime Minister Mark Drakeford said: "This development is good news for the Northern Gateway site, for Deeside and for all of North Wales. The arrival of this state-of-the-art plant will create more than 200 jobs and offer the possibility of further development.
"The Northern Gateway site has enormous potential and I am delighted that we were able to support ICT's decision to build its new plant there. It will in the future be a major employer and a major player in the development of North Wales with a view to strengthening and equity. "
Welsh Minister Lesley Griffiths said: "This is great news for North Wales. ICT is a world leader in its sector and will be a source of qualified employment for the region. I look forward to seeing the development of these exciting projects. "
A spokesperson for ICT said: "Working with the Welsh government over the past two years has been a very positive experience. ICT has carried out a very in-depth feasibility study of potential sites for the project over the past three years, and we are very pleased with our final decision to establish ourselves in Deeside and strengthen our presence in North Wales and the United States. UK.

"We can't wait to start working there and build our local ICTUK team. "