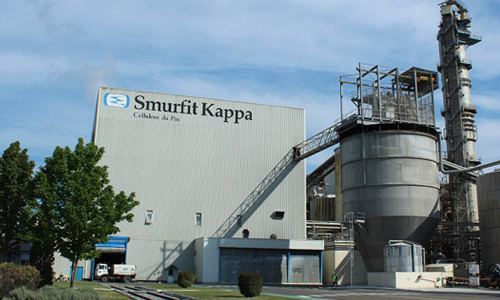 I am pleased to announce that effective 2nd July, Rémi Poirson is appointed to the position of CEO Kraft France (Covering SK Cellulose du Pin and SK Comptoir du Pin). In that new role, he will report to me. Rémi has a long and very rich experience in the paper industry. He joined the Group in 2014 as Mill Manager in Saillat to become over time the CEO of our French Recycled Paper operations SKPRF. Rémi will retain his statutory position in SKPRF until a transition is validated.
He replaces Nicolas Le Feuvre who I would like to thank wholeheartedly for his dedication during his 10 years of tenure and for flying high the values of the company throughout this time.
I am sure you will join me in wishing Nicolas all the best in his new endeavours outside of the Smurfit Kappa Group.
I would also like to thank Rémi for accepting this important challenge and look forward to working with him in the Virgin Fibre Cluster team.
Reinhard Reiter (CEO Smurfit Kappa Virgin Fibre Cluster)