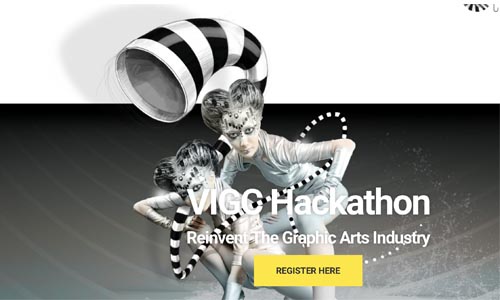 Sappi has joined forces with VIGC (Flemish Innovation Center for the Graphic Communication) and EY in their endeavor to launch one of the first Graphic Arts Industry Hackathons. A Hackathon is a method of creative problem solving designed to boost disruptive innovation. The target of this event is to create synergies, foster innovation and trigger ideas that will future-proof the print industry by tackling and contributing solutions to its most pressing challenges.
These categories being covered are: Commercial Print, Packaging & Labels, Publishing and Industrial Printing. The hackathon will take place on 12th and 13th of October, 2020, in a virtual format, thus enabling global participation. Startups, scale-ups, students, creatives and all industry enthusiasts are encouraged to join. Registrations can be done here: https://vigc.thefactory.works
Winners of this innovation contest will gain exposure in VIGC´s Het Congress event on October 15th, 2020, where they will have the opportunity to showcase their Minimum Viable Product/s to experts and industry decision-makers. Furthermore, they will receive €3,000, sponsored by Sappi, as well as 3 months of mentorship by Sappi experts to help them materialize their idea.
Sappi has already taken its own steps in digital innovation with OctoBoost, Sappi´s internal startup, which develops digital solutions for the print industry. "Innovation and digitization will be the catalysts of the print industry´s prosperity", says Anna Oñate, Sappi´s Intrapreneur, Co-Founder of OctoBoost and Mentor at the VIGC Hackathon, "A Hackathon is the perfect platform to bring bright, creative minds together, willing to contribute to the industry´s transformation"
"One of the key pillars of our Digital Transformation Strategy is to create an ecosystem of digital innovators around us. We want to be closer to innovative players within and outside of our industry", says Kouris Kalligas, Head of Digital Transformation in Sappi Europe and Mentor at the VIGC Hackathon. "A Hackathon is a celebration of Open Innovation and we want to enable as many as we can, as much as we can."