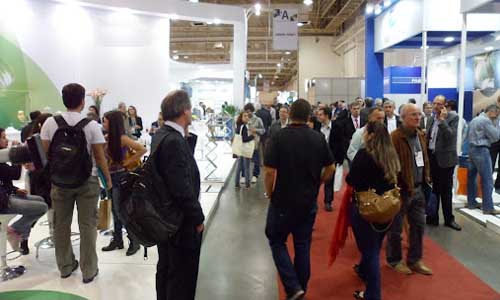 The Brazilian Pulp and Paper Technical Association (ABTCP) has come to a mutual agreement with its members to not hold this year's ABTCP's Pulp and Paper International Congress and Exhibition, due to the continued situation of the Covid-19 pandemic.
As the vaccination process advances and the population receives the second shot, we are confident and optimistic that activities will return to normal in the short term and, as such, we have already begun preparing for the ABTCP 2022 – Pulp and Paper International Congress and Exhibition event.
The event will take place at the Transamérica Expo Center (TEC) in São Paulo, October 4-6, 2022, with an agenda full of activities:
EXHIBITION: Pavilions D/E will be maintained as will the same floor plan for exhibitors already confirmed. Spaces are still available;
TECHNICAL CONGRESS: The presentations will occur in rooms located on the pavilion mezzanine, facilitating access of congress participants to the exhibitors' area; and
EVENT DINNER: Will be held in the Hotel Transamérica and celebrate ABTCP's 55-year history.
Our team takes this opportunity to thank all the companies and their representatives that have supported us so far and commit to hold next year's event with the excellence of always and demonstrate all the relevance that the pulp and paper represents to our country, which since the very beginning of the pandemic has worked in an extremely responsible manner, conscious of its duty to not halt activities since it supplies products essential to the population's health and hygiene.