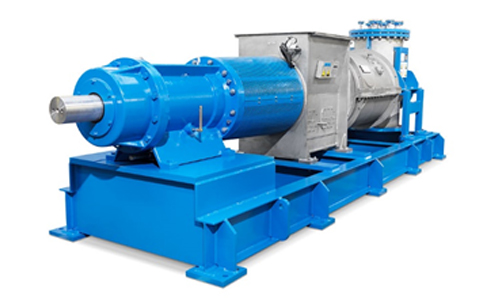 ANDRITZ has received the PAC (Provisional Acceptance Certificate) from Volga Pulp and Paper Mill in Balakhna, Nizhnij Novgorod Region, Russia, for rebuild of the existing groundwood reject line as a TMP (Thermo-Mechanical Pulping) line. Due to the corona crisis, the complete start-up work was handled remotely in order to avoid any health and safety risks.
Sergey Pondar, CEO Volga Pulp and Paper Mill explains: "Due to the corona pandemic, the ANDRITZ team had to leave the mill site during the commissioning phase. We agreed mutually to proceed by using remote support to avoid any significant delays in start-up of the new TMP line. This decision was absolutely right. ANDRITZ's remote start-up support worked extremely well, and the system performs excellently. With the continuous support of the ANDRITZ experts, it is on the best way to achieving full capacity soon."
The new TMP line features a capacity of 180 bdmt/d and increases the Volga Paper Mill's newspaper production accordingly. The line processes spruce as raw material to feed the existing paper machines.
During this project, ANDRITZ modernized the high-consistency (HC) and low-consistency (LC) refining sections as well as the screening plant and delivered several new components, such as a new chip washing and pre-treatment system, the HC refiner feeding system, and an ANDRITZ DiscFilter. In addition, ANDRITZ provided the complete automation and electrification equipment with DCS system. Engineering, training and advisory services for mechanical installation work were also part of the scope and were a solid basis for the successful start-up.
JSC Volga is one of the largest Russian newsprint producers and uses 100% TMP as furnish. The company is one of the top 200 exporting companies in Russia, also ranking among the top 50 companies in the Russian forestry industry and the top 100 companies in the Nizhnij Novgorod Region.