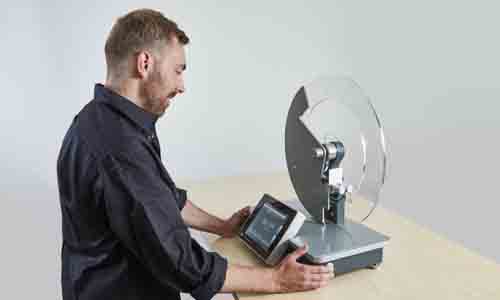 ABB is launching an industry-first solution in the form of an L&W-specific extension of the existing myABB portal. By taking the best of the current tool and synchronizing it with customers' L&W installed base, myABB for L&W will help mills manage the maintenance, calibration and lifecycle requirements of ABB's lab devices.
myABB for L&W provides 24/7 access to ABB experts via a self-service, web-based tool that provides a real-time, 360-degree view of all the detailed documentation and lab interaction about the service and lifecycle management of the L&W installed base. This is accessed through an easy-to-use, customizable interface that also provides visibility of other ABB equipment across a mill's larger installed base, such as their control system.
Designed to increase productivity and efficiency, myABB for L&W will save mills time when locating maintenance and service documentation and history, while helping offset potential issues such as lack of employee resource or skill gaps. It ensures that lab technicians always have up-to-date information for everything related to their entire L&W installed base, including lifecycle changes, spare parts, service agreements, calibration reports and support cases. Mill teams receive notifications about upcoming necessary services, plus any spare parts or changes required for their installed base, in turn reducing failures and downtime.
"myABB for L&W will feature the latest information and documentation for an L&W installed base, in the form of a 24/7 accessible, web-based database with customer-specific content for lab equipment not found anywhere else in the industry," said Per Sandstrom, Product Line Manager of lab and process testing measurements for ABB pulp and paper. "myABB opens the door to a digital service journey by using data and technology to gain a better understanding of how well lab equipment is functioning. We are proud to help our pulp and paper customers manage their L&W installed base more easily and ensure the longest lifecycle and most efficient service management."
myABB for L&W can be purchased as part of an ABB Pulp and Paper Care service agreement and is available in two different options.