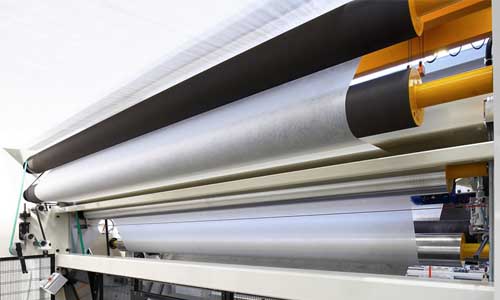 In late October the acceptance for a new winder was signed by the Chinese customer Zhejiang Kingsafe Nonwovens Fabric Co. Ltd
On October 30th, a STREAM® WINDER was successfully started-up and accepted at the plant of the customer Zhejiang Kingsafe Nonwovens Fabric Co. Ltd, Huzhou, Zhejiang, China.
The winder, which handles Spunlaced Fabric, PET and Viscose products of 30 to 50 gsm, with a widht of 3200 mm, has proven to be perfectly compatible with the nonwovens production lines, thanks to A.Celli's technology, which makes it versatile and efficient at the same time.
The customer, confirming his trust in the A.Celli Group, subsequently purchased a complete line comprising a STREAM® winder, a RAPID® rewinder, a Slittomatic, an extractor, and an automated roll handling and packaging system. This line, currently in shipment, has the start-up scheduled for the first half of 2019.
The STREAM® & RAPID® solution by A.Celli Nonwovens has once again proven to be a guarantee for our customers.