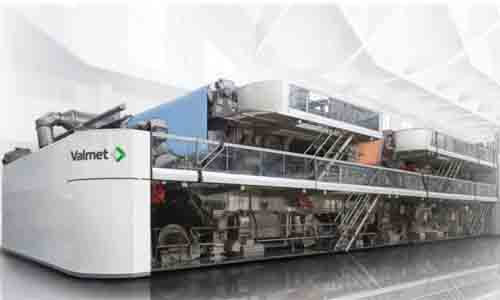 Valmet will deliver a comprehensive paper machine clothing package to the new board making line (PM 3) of Batı Kipas Kagıt Sanayi İsletmeleri in Söke, Turkey. The customer selected Valmet's paper machine clothing to ensure a successful start-up of their new Valmet board making line later this year. The package corresponds to a clothing consumption of several years.
The order is included in Valmet's orders received of the first quarter 2023. The value of the order will not be disclosed. The PMC start-up package will be delivered by the end of 2023.
Batı Kipas Kagıt's new board machine PM 3 will be a showcase of Valmet's high-level technical innovations. After the inauguration of the newest board making line, the facility will be one of the largest in Europe with a production capacity of 1,868 tonnes per day. The start-up of the PM 3 is scheduled to take place at the end of 2023.
"The machine will set new standards within the industry. We are happy to continue our strong collaboration with Batı Kipas Kagıt and will do our best to support the customer to successfully start up the newest member of their fleet," says Huseyin-Feyzi Gunal, Product Sales Manager, EMEA, Valmet.
Valmet's paper machine clothing is developed hand in hand with the constantly advancing technology in board and paper machines. The challenges are tackled with focused R&D, technical and application expertise. The custom-designed fabrics at the right position improve the machine performance and output.
Valmet's paper machine clothing package for the start-up of the customer's new container board line includes forming fabrics, press felts, shoe press belts and dryer fabrics. During the first years, the machine will run solely with Valmet's clothing.