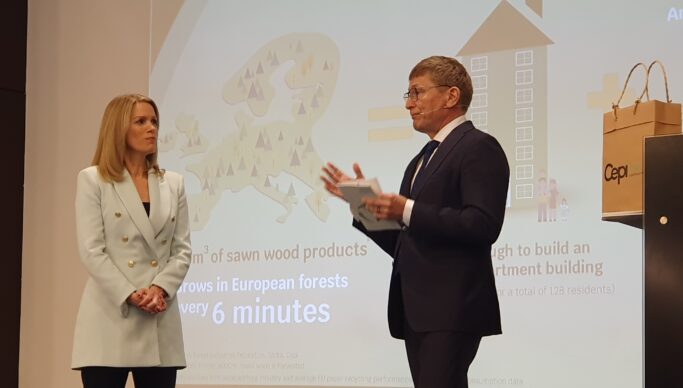 Green and Resilient is the motto of the Paper & Beyond conference organized by the Cepi this week in Brussels.
The various sessions proposed during this 2-day event all focus on sustainability and decarbonization, be it through the scope of technology breakthrough aiming at saving energy, water and fiber, or policymaking when it comes to carbon footprint calculation and green claims for instance.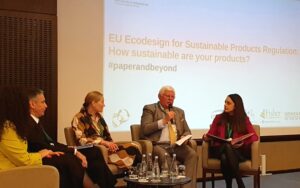 Cooperations and partnerships between paper producers, research institutes and machinery suppliers are highly promoted by all speakers to help the industry reach ambitious decarbonization goals and impose fiber-based products as the best alternative to plastics.
The 4evergreen forum or the Modellfabrik Papier project are good examples of how cooperations are essential for the good of the industry.
During a press conference, Jori Ringman, Director General of Cepi, confirmed his confidence in the future of the paper industry, but emphasized on the need to give its members some kind of regulatory stability at the very moment that their competitiveness might be at risk on a global level. Another concern raised by Mr Ringman is the European packaging waste directive, expected to be released today. This new law might undermine the efforts and investments of the paper recycling value chain.
During the networking dinner, Marco Eikelenboom, CEO of Sappi Europe and board member of Cepi, congratulated the team members and wished the organization a happy 30th anniversary.