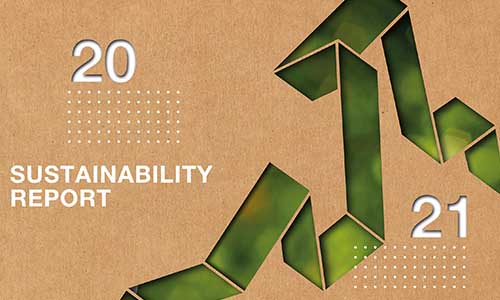 In its first sustainability report, the german independant board producer Progroup presents a comprehensive study on its social, ecological and economic commitment in 2021. The report provides a detailed overview of the family-owned company's sustainability activities, such as the management of natural resources and its social and civic commitment.
For Progroup, sustainability and environmental protection are central elements of the company's strategy. "Progroup is essentially sustainable, as we are part of a circular economy. Our entire business model is built on sustainability. As a family business, we care about the future and keep an eye on the next generations. Our sustainability strategy is focused on sustainability; it is in line with our corporate strategy. We take our responsibility seriously," emphasises Chairman of the Board Jürgen Heindl.
Transparency and commitment
The report describes Progroup's key issues, its commitment to climate protection and its responsible approach to the challenges posed by climate change. It details the economic, ecological and social aspects of sustainability in all Progroup departments and sets clear targets up to 2030, including reducing CO2 emissions and the consumption of water and raw materials, strengthening equal opportunities and improving safety at work. In this way, the company is making a specific contribution to the implementation of the United Nations' Sustainable Development Goals (SDGs).
Pursuing the goals with determination
In order to pursue these ambitious goals with determination, the position of Head of Sustainability was created at Progroup in 2021. The aim of this position is to coordinate all sustainability activities and to advise all departments of the company on their specific requirements. Progroup will report annually on progress and developments in this area. In this way, the company creates clear commitments and ensures transparent reporting.