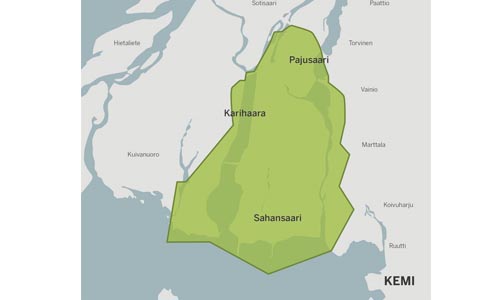 Metsä Group's Kemi factory area, including the Kemi bioproducts factory site, will be a restricted area for aviation, bordering Ruutti, Koivuharju, Marttala, Vainio, Torvinen, Pajusaari, Sotisaari and Kuivanuoro.
The restriction of the UAS (Unidentified Aerial System) airspace zone is issued by the Finnish Transport and Communications Agency (Traficom) under Order No TRAFICOM/63725/03.04.00.00/2020 and applies to all unmanned aerial activities such as drone use above the points on the map. A map of the restricted area can be found here: https://databank.metsagroup.com/l/PGx_xBJH9rMp. The new restricted areas extend to 135 metres above ground or sea level.
Metsä Group may grant permission for flight operations in the area. The restriction does not apply to official aviation such as police or rescue services.