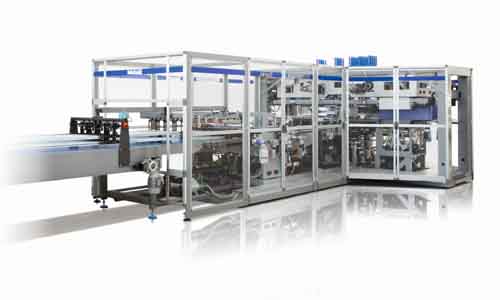 iT's Tissue!, the Italian event dedicated to the Tissue industry most important manufacturers, will be held from 6 to 10 June 2022. The leading Italian company IMA TMC, specialised in Tissue & Nonwoven packaging solutions, will be present at this networking event also presenting its best–selling wrapper WRAP250 in a full manufacturing line.

WRAP250 is the fastest tissue wrapper on the market, wrapping single tissue rolls up to 250 mm or multi tissue rolls up to 250 packs per minute, increasing the average maximum production speed by 25%.

The iT's Tissue! event will consist of several Open Houses, hosted by the Network's Companies, taking place in different Italian venues. IMA TMC will be present at Gambini's production facility in Lucca.

Every day from 6 to 10 of June 2 Open House sessions will be carried out, showing the visitors in a full converting line how tissue rolls are produced from converting, through wrapping up to the end–of–line.

All of these, in multiple formats.

Sustainability, technology, innovation, and market trends will be under the spotlight in this 2022 edition. In terms of eco–sustainable packaging, IMA TMC won't miss the chance to show the visitors its innovative paper wraps, processed at the highest speed by WRAP250.