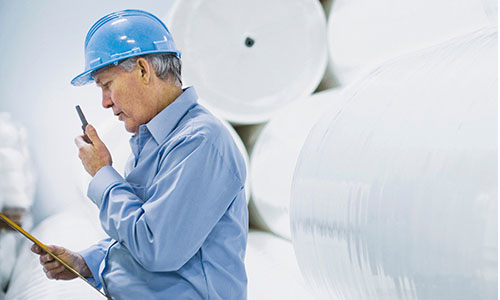 In the first half of 2019, H+E (Hager Elsässer) continues its strong growth from the previous financial year.
H+E GmbH, based in Stuttgart, recorded a 25 per cent increase in order intake volume for the 2018 financial year. The globally active manufacturer of plants for industrial water treatment, waste water treatment and water recovery is successfully continuing on this course in the first half of 2019.
 An order volume of 30 million euros in just one year and 23 completed projects: H+E GmbH closed its 2018 financial year with this record result – representing a 28 per cent increase over the same period last year. This further confirms the positive trend: the Stuttgart-based company has steadily increased its order intake over the past three years, as well as the number of projects commissioned and still to be completed. At the same time, the globally active group is expanding its leadership position in the international market. This successful trend continued in the first half of 2019, with H+E already recording incoming orders of over 30 million euros by the end of July – an absolute record for a period of only six months.
The combination of "engineered in Germany" development and construction, and final completion on site with H+E's own companies and regional Partners, is the platform for the confidence H+E's globally active clients place in the company. The company's customers are active in many industries : semiconductor & solar, pharmaceutical, power plant, food & beverage, pulp & paper, chemical, oil & gas or mining industries. H+E has an export ratio of 80 %.
H+E is especially strong in Western and Eastern Europe, in Russia and Southeast Asia. In the first half of 2019, for example, H+E successfully completed the commissioning of a major project for a paper manufacturer in St. Petersburg. Additionally, the Stuttgart-based engineers implemented the expansion of an existing waste water treatment plant in Kunda, Estonia, with biological-aerobic processes for a pulp mill – completing it in July 2019. Two systems for power plants in Argentina and Mexico are also about to be delivered and commissioned. The projects in Mexico and Argentina not only open up a new, promising market for H+E, they also clearly indicate that the Group's expertise is in demand in an increasing number of countries.
As a solution provider, H+E also supports its clients with a wide range of services, such as a 24-hour hotline, training for plant personnel and on-site inspection services. In 2018, the company successfully increased sales in this segment by 14 per cent. Service now accounts for close to 30 per cent of total sales and will continue to grow.
H+E intends to continue its consolidation-oriented expansion. In fact, it is now looking for qualified employees in all relevant specialist areas.