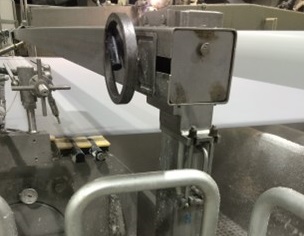 ProJet received an order for a Wet End Tail Cutter for the new Tissue machine (PM10) of Yuen Foong Yu Consumer Products Co., Ltd. The Tail Cutter will be incorporated in a Andritz PrimeLine tissue at its mill located in Chingshui, Taiwan. Start-up is scheduled for 2023. The new tissue machine will feature a design capacity of 112 mt/d, a width of 3.65 m and a maximum operating speed of 1,650 m/min. The line will produce household paper, such as toilet paper, napkins, handkerchiefs, and facial tissue. The order was received in October 2022; the value of the order will not be disclosed.
ProJet is represented in Taiwan by ZuiSei Co. Ltd. Mr. Gavin Huang. ZeiSei has been assisting the Taiwanese and Chinese paper industry to 'know the unknown' and striving to help paper mills gear up and adopt technology driven productions and bring new and latest technology which has a direct influence on paper quality and machine run ability.
ProJet will be present during the upcoming LATAM Paper in Lima, Peru from November 16-19, 2022.
ProJet Technologies, www.pro-jet.nl and www.projetinc.us