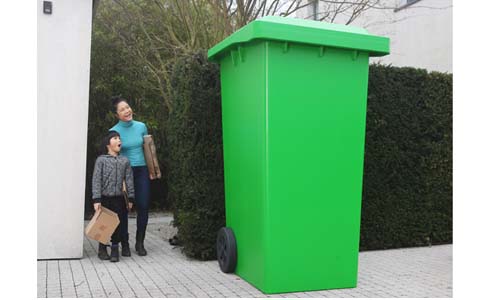 On the occasion of World Recycling Day which will take place next March 18, here are some key figures from a DS Smith study, concerning the impact of the health crisis on the habits of French people in terms of recycling:
-Online shopping and working from home has led to an explosion in the volume of household waste: almost 30% of French respondents report a significant increase in the volume of recyclable waste produced by their household, and 29% say they are recycling more e-commerce packaging.
– Although 61% of French households feel that they do not have enough space in their recycling bins, 79% of them plan to continue or even increase the frequency of their online shopping once the sanitary crisis is over.
– Finally, the recycling practices of the French raise concerns: although 80% of French people say they are concerned about the environmental impact of their excess waste, it is worrying to note that more than one French person in two (54%!) considers that they lack information on good recycling practices.