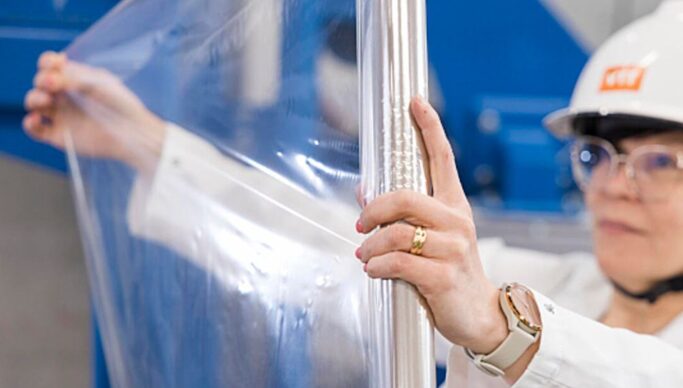 Plastics are important in food packaging to protect food and minimise waste while allowing consumers to see the product itself.
However, they also make food packages difficult to recycle. Consumers may wonder if plastic needs to be torn off first to recycle a cardboard package, and some materials have alternating layers of fibre and plastic.
VTT, the Finnish research institute, has developed a solution to the problem of plastic packaging: regenerated or recrystallized cellulose films.
"We can produce transparent and flexible cellulose film. The consumer cannot distinguish between the crystal-clear material and traditional oil-based plastic. Cellulose film can resist dampness, but in nature it disappears as completely as a sheet of paper does. The product is biobased and biodegradable", says VTT Research Professor Ali Harlin.
"The cellulose film developed by VTT can replace plastic as a more climate-friendly solution. It also makes recycling easy, as it can be placed in cardboard recycling along with other packages", says Atte Virtanen, Vice President for Biomaterial processing and products at VTT.