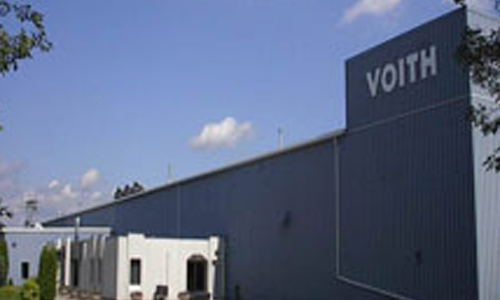 Voith Paper's Hawkesbury service facility has qualified as an SKF certified bearing inspection facility, making it the second Voith facility to do so in North America. In achieving this qualification, SKF Canada Limited will now supply its expertise, quality bearings, advanced tools and equipment that can save time during repairs in Voith's Hawkesbury rolls facility.
High quality servicing and repair of paper machinery is critical to a papermaker's productivity and profitability. The Voith Paper and SKF strategic partnership focuses on thorough inspections and high-quality repairs for maximum service life in the pulp and paper industry. The Preferred Service Partner program is intended to limit machine variability and ensure consistent specifications and standards are met at the certified facility.
"We have had great success with the SKF certification in Neenah, Wisconsin, and are eager to further elevate the quality of our products and their performance through orders coming in to our Hawkesbury location," said Richard Berry, Senior Vice President, Sales FRS, Voith Paper North America. "With this partnership, we are ensuring best-in-class industry repairs and service that our customers deserve and expect."
SKF is a leading global supplier of bearings, seals, mechatronics, lubrication systems, and services that includes technical support, maintenance and reliability services, engineering consulting and training. With the creation of the SKF Preferred Service Partner program, SKF is making it easier for papermakers to identify service providers who meet the industry's highest standards.
"SKF is pleased to expand our partnership with Voith," said Charles Mazza, President and Managing Director, SKF Canada Limited. "The Preferred Service Partner Program allows SKF and Voith to focus on our key strengths. SKF's expertise lies in rotating equipment performance, including bearings, seals, connected devices, lubrication, condition monitoring and maintenance service. Voith serves the pulp and paper market as a full-line supplier that drives quality performance and production. Together we are delivering products that perform at optimum levels, boosting our customers' capabilities to serve their markets."