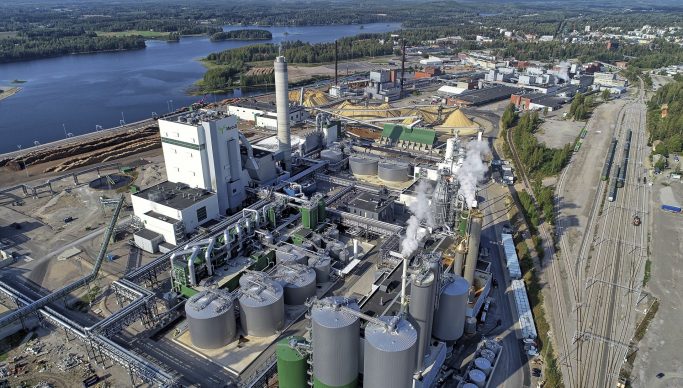 Metsä Fibre, part of Metsä Group, has in cooperation with Veolia, investigated the purification of crude methanol generated in the pulp production process into commercial biomethanol. As part of this cooperation, Veolia plans to build a crude methanol processing plant in connection with the Äänekoski bioproduct plant in Finland.
Veolia's plant would be the world largest to produce commercial grade biomethanol based on this technology. It would also be a natural reinforcement to Metsä Fibre's bioproduct concept, in which all components of the renewable wood raw material coming to the mill are utilized as various value-added products.
The crude methanol refinery planned for Äänekoski would produce annually 12,000 tonnes (65 GWh) of biomethanol, which can be used for instance as transport fuel. The raw methanol used as a raw material is a side-stream of pulp production, and it is currently utilized as bioenergy in the pulp mill. Biomethanol production increases the refining value of methanol.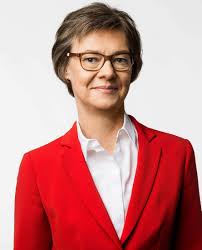 "Metsä Fibre's unique bioproduct concept combines the efficient use of raw materials with energy and environmental efficiency. Wood raw material and production side-streams are utilized 100% as pulp and other various bioproducts that can replace fossil materials and fuels. The ongoing project with Veolia is one concrete example of expanding our bioproduct concept with a new product in cooperation with a partner,"says Kaija Pehu-Lehtonen, SVP Business Development, Metsä Fibre.
The total value of Veolia's planned investment is over 30 million euros, and Veolia has received EUR 9,5 million in investment support from the Ministry of Economic Affairs and Employment of Finland for this renewable energy project. The crude methanol processing plant in Äänekoski is planned for production start in 2023 subject to obtaining all permits, approvals and final investment decision.
"Veolia is very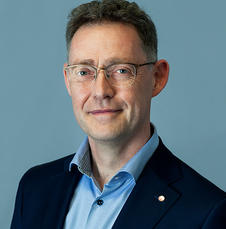 appreciative of the granted Energy aid given by the Ministry of Economic Affairs and Employment Finland and this is a major milestone towards realising the project. The project represents a unique opportunity for making an important contribution to the global energy transition towards a more sustainable society and this has only been possible through the close cooperation between Veolia and Metsä Fibre" says Jacob Illeris, Business Development Director, Veolia Nordic.