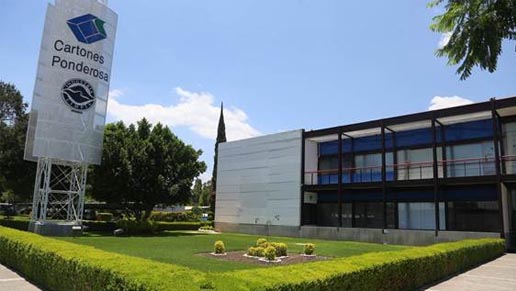 Valmet will supply a Valmet IQ Quality Management Solution to Cartones Ponderosa's cartonboard machine BM1 in Mexico. The comprehensive solution will improve machine efficiency and the overall end-product quality.
The order was included in Valmet's fourth quarter 2018 orders received. Typically, the value of these kinds of automation system deliveries is below EUR two million.
"This project gives our customer the most complete and innovative single quality management solution of all Mexican mills. It provides measurements for fiber analysis online, coating characteristics, such as surface topography, and PPS (Parker Print Surf) direct photographic readings for printability predictions. With our solution, the mill can achieve its desired end-product properties with improved efficiency," says Miguel Sagahon, Sales Manager, Automation, Valmet.
Valmet's delivery consists of a Valmet IQ Quality Control System (QCS) with three scanners and related measurements and controls. The scope of basis weight, coating and moisture measurements and controls is complemented with surface topography, fiber orientation, optical caliper as well as gloss measurements and controls. This will open up an opportunity for a deep, unrivaled analysis of the paper structure and quality properties.
Valmet IQ Steam Profiler and Valmet IQ Induction Profiler provide effective moisture and caliper profile management to improve production efficiency and board quality. The Valmet IQ profilers feature advanced self-diagnostics and a compact design for easy maintenance and installation.
Cartones Ponderosa, based in Mexico, produces and supplies recycled coated board for the manufacture of folding cartons. The company produces more than 50% of the total Mexican recycled coated board grades and is the only exporter in its field. Located in San Juan del Río, Querétaro, the mill started production in 1979 with a total capacity of 66,000 tons per year. At present, it produces 240,000 tons per year and is continuously investing in its boxboard machine, making it one of the most productive and efficient machines on the continent.