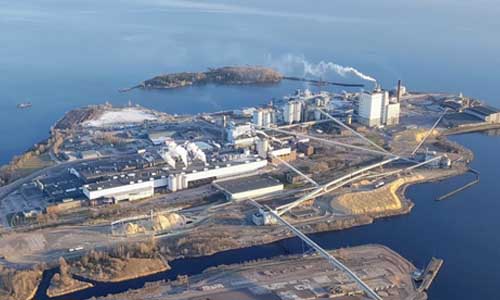 Valmet will supply a board machine rebuild to Stora Enso's Skoghall mill in Sweden. The main goal of the project is to increase the production capacity of the board machine 8 (BM 8). The two-step project is planned to be completed at the second half of 2023.
The order is included in Valmet's orders received of the fourth quarter 2021. The value of the order will not be disclosed. The total value of an order of this type and delivery scope is typically around EUR 30-40 million.
In October 2021, Stora Enso announced the investment to expand the board production at Skoghall. Following the investment, the annual packaging board production at Skoghall can be increased by approximately 100,000 tonnes, to a total capacity of the mill exceeding 900,000 tonnes, subject to environmental permits. The project will be implemented through debottlenecking of one of the existing production lines, and executed in two steps, utilizing the scheduled maintenance breaks.
"The investment strengthens Stora Enso's capability to produce high-quality and cost-competitive consumer board grades within the growing core segments of liquid and food packaging," says Marie Morin, Mill Director, Stora Enso's Skoghall Mill.

"We have developed the BM 8 at Skoghall with Stora Enso for a long time; Valmet completed a forming section rebuild with several steps at the same machine line in 2017-2020. We are happy to continue our cooperation in this project," says Per Holm, Vice President, Sales, Scandinavia, Valmet.
Valmet's delivery in the two-step project will include upgrades in the stock preparation system and multiple improvements in several parts of the board machine. All the machines and equipment included in Valmet's delivery will be delivered installed.