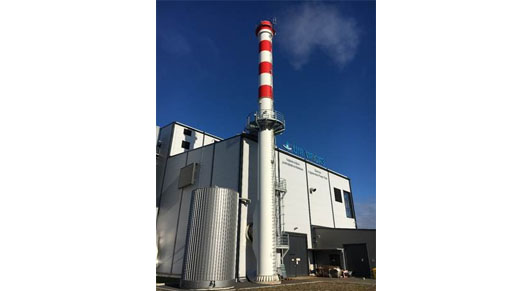 Valmet and Uni Viridas have signed a ten-year operation and maintenance agreement for the biomass power plant in Babina Greda, Croatia. The order is included in Valmet's first quarter of 2019 orders received. The value of the order will not be disclosed.
The cooperation of the companies started in 2011, and in 2015 Valmet began to operate and maintain the biomass power plant on behalf of the customer.
"It was a milestone for Valmet to begin to operate its first constructed power plant for the customer in 2015. In principle, the customer delivers the fuel and sells heat and electricity. Valmet takes care of everything else 365 days a year. The cooperation with Uni Viridas has been excellent and continuing it is a win-win solution," says Markus Bolhar-Nordenkampf, Director, Energy Sales and Services, CEN, Valmet.
During the past few years, Valmet has been able to fulfill the expectations of the customer, and the plant's availability has exceeded agreed targets. For example, there have been minimal unplanned outages and low flue gas emissions, and efficient boiler operations at low fuel and water consumption have been demonstrated. In addition, there haven't been any LTIF (Lost Time Injury Frequency) or reports from environmental incidents.
"After Valmet's excellent performance for the last three years, it was only logical to continue this cooperation for the next ten years," says Alkin Yaman, Strategy & Business Development Manager of Unit Group in Istanbul.
Valmet and Uni Viridas will continue their cooperation and maximize the plant's performance until 2029.
Technical information about the plant
The biomass power plant, delivered by Valmet, is a fluidized bed boiler – BiowerPower 8 – a plant with an electrical output of up to 10 MWel and a heat output of up to 16 MWth. The fuel utilized is forest wood and wood chips.Retour ligne manuel