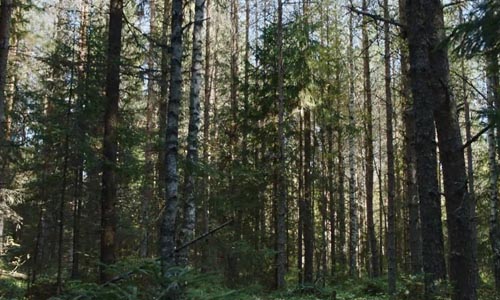 UPM's new Forest Life site offers users a unique way of getting to know forestry practices and the species inhabiting Finnish forests. The website takes its user on a tour in the forest and explains the ins and outs of sustainable forestry and forest management.
Sustainably managed forests are our future. They maintain biodiversity and bind carbon. Additionally, forests provide livelihood to hundreds of thousands of people. Wood from sustainably managed forests is used to replace products made from fossil raw materials. UPM Forest Life takes you on a virtual tour in the forest, providing a wealth of information regarding forest biodiversity and modern forestry practices.
UPM Forest Life​ showcases Finnish commercial forests and contains information about hundreds of species, and forest professional discuss the the role of forests to climate change mitigation and the different stages of forest management from planting to harvesting.
"UPM Forest Life brings the forest to everyone. Finnish forestry is an excellent example of how to grow forests sustainably. The wood resources of our forests have grown tremendously over the last 50 years. At the same time, technology and the consideration of nature in all forestry measures have developed significantly. We want everyone with a computer or a mobile device to have the opportunity to experience the forests and see the responsible forestry in action," says Sauli Brander, Director of UPM Forest.
UPM Forest Life will open in English for users at upmforestlife.com. The site works best with the following web browsers: Edge, Chrome and Safari.