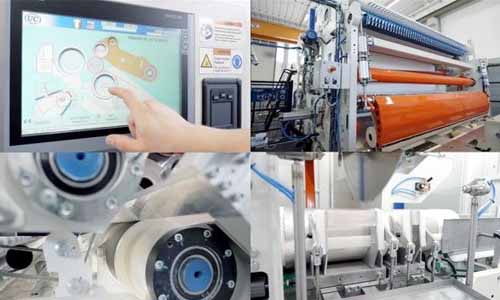 United Converting Tissue Srl proudly announce our collaboration with Lila Kagit in Turkey for the supply of a new Nexus Series Automatic Converting Line
Lila Kagit are now one of the largest integrated paper and finished goods producers in the hygienic tissue market in Europe with 4 state of the art tissue paper machines in operation supplying in excess of 270,000 tonnes of material both for their own converting and also for sale to the external market where they serve over 80 different countries providing first class quality material for their export customers.
With their ongoing desire to bring innovative products to the market, Lila have chosen a new Nexus Series Automatic Rewinder Line from United Converting Tissue to provide the flexibility they need to achieve their goals. The key to this strategy is to achieve better production speeds during converting, ensure that the very best productivity is maintained and of course to continue with the diversification of the product range through product innovation – all whilst successfully integrating the new line with existing infrastructure.
The Nexus Series Line which will be supplied to Lila will carry all of our latest technical developments such as the UNICORE rewinding nest technology allowing for better, faster and more reliable core transfers and  of course our flagship UNICO 365 Industrial Logsaw able to cut faster, harder products without sacrificing any level of productivity or increasing the consumption of consumables such as expensive blades and grindstones.

Alp Ogucu – General Manager / Lila Kagit comments: Lila Kagit is growing both in consumer and the away from home market in the Turkish Market as well as International markets. With this order, we trust that United Converting Tissue is going to provide the best of its technology and capabilities that will soon serve Lila's Customers all over the world.


Lorenzo Lupi – VP Sales & Marketing / UC Tissue responds: "We are grateful to Lila for choosing our technology for this production expansion and for appreciating the latest upgrades we have implemented on our Nexus lines. We are proud of the contribution that the UCT lines are making to our customers' competitiveness, and we are looking forward to be part of future Lila success!"