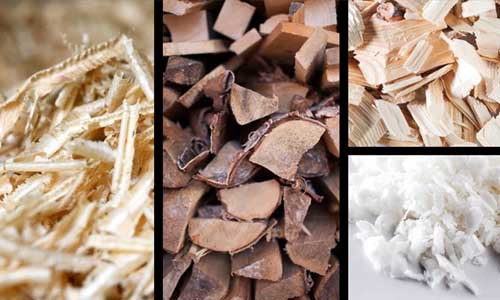 Driven by changing consumer concerns and regulations, global demand for innovative and sustainable packaging is expected to surpass for fossil-based plastic packaging by 2030. In this fight against global plastic pollution, a crucial step was taken on Friday 2nd of June at the UNESCO headquarters in Paris, where 175 countries met to discuss a future international treaty to put an end to this major challenge.
Thanks to their strong commitment to environmental responsibility and their cutting-edge technological expertise, Finnish packaging companies are growing by leaps and bounds. Finnish companies are now leaders in the production of sustainable and innovative packaging.
The world is looking for sustainable packaging
According to a study carried out in 2022 by Citeo, 65% of French consumers associate a negative perception with packaging containing plastic, while 71% appreciate recyclable packaging. The latter figure has risen by 5 points since 2020, reflecting a growing awareness of the environmental impact of packaging. Consumers believe that companies must commit to reducing their carbon footprint and offering more sustainable solutions, and many say that these commitments will influence their purchasing decisions.
At the same time, regional and national-level regulation is tightening significantly. For example, by 2025 65% of all packaging in the EU must be recyclable, and 70% must be so by 2030. Suppliers must respond by adopting bio-material offerings along with their existing fossil-based packaging to offer the best, and most sustainable solutions for their customers. Many of the global brands are aiming to have 100% recyclable packaging by 2025.
The overall trend emphasizes minimizing packaging waste. Companies selling consumer goods want to answer to the demand coming from their customers that the business needs to be run sustainably. The challenge is that brands in most European and Asian markets find it difficult to find good material to replace plastic in their packaging.
"Reputations are on the line here and therefore today's sustainability-driven brands are looking for alternatives to reduce the use of plastic in their packaging. Finland offers packaging solutions, which are mainly based on sustainably produced wood biomass and pulp as well as other fibers and recyclable materials, to replace traditional plastic packaging. Our Finnish companies are known for the high quality and the wide spectrum of products meeting different industry-specific needs and these products are already available globally," explains Heidi Kokki, Senior Advisor from Business Finland, Finland's trade, investment and travel promotion and innovation funding organization.
Finland: Pioneering sustainable wood-based innovation
Finnish solutions' sustainability is based on certified forest resources, sustainable raw materials, engineering expertise, high product quality requirements, and pioneering legislation and standardization. Advanced new bio-based products and materials ranging from cross-laminated timber to 100% renewable diesel are already produced on a commercial scale. Presently, different fiber-based materials account for 69% of Finland's packaging exports. In Finland, several new refineries and mills are under planning, too, and an increasing number of premium high-end SMEs and established global companies with manufacturing sites in key locations.
With 75 per cent of Finland covered in forest, and Finland's wood-based industries have paired long-held forestry traditions with innovative new uses for the timber industry. A functional ecosystem built on close cooperation between businesses and the public sector and including strong R&D programs have created a unique offering in recycling processes and bio-based solutions, such as using wood pulp and fiber to create new materials. Finland's expertise covers the complete value chain from PEFC certified forests to implementation-ready applications as well as recycling and reuse of wood fibers.
Consumers rely on packaging for convenience and protection of their goods, but now they are demanding more sustainable options. Driven by changes in consumer preferences and regulation by 2030, the global demand growth of innovative and sustainable packaging is forecasted to surpass that of fossil-based plastic packaging. At the same time, the global market value of innovative and sustainable packaging is said to be on its way to being close to that of traditional plastic packaging.
What is innovative and sustainable packaging?
The packaging material is recycled, or it is made out of sustainably sourced raw materials or highly innovative, new material sources. The production process is also sustainable. The design secures and maintains product quality and optimizes transport, handling, and storage. The appearance and quality of the material promotes high brand value. Disposal options for packaging materials include recycling, reuse, composting and biodegradation