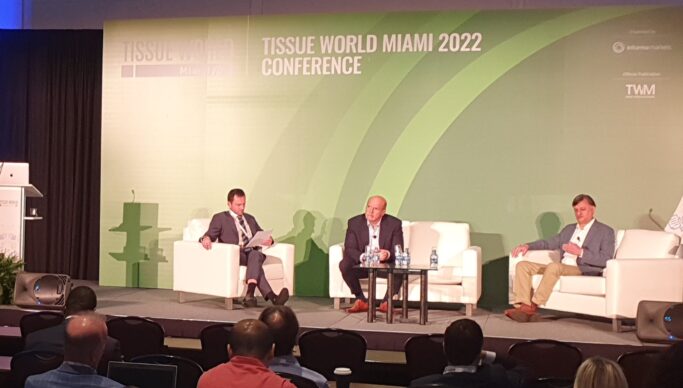 The Tissue World Miami exhibition and conference was one of the first events of the industry to be rescheduled due to the Covid pandemic in 2020. As the situation is getting back to some kind of normal, the 2022 edition has started this week with a good attendance, and a keynote address by Dino Bianco, CEO of Kruger Products.
The Senior Management Symposium includes market forecasts, with an emphasis on the impact of the Covid crisis on consumers habits and expectations, with sustainability as a central driver.
The recent political developments in Eastern Europe and their effects on energy prices, are obviously  an aspect being taken into account by most of the speakers as many tissue makers are curtailing their production considering the unprecedented input costs. Energy efficiency has never been so crucial, and the solutions provided by machinery suppliers are gaining increased interest.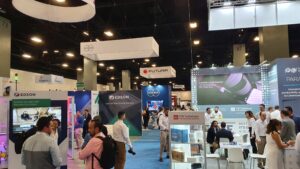 The exhibition might be smaller than in the 'old days', but offers a good sample of what the market can offer in termes of tissue making and processing, with over 100 companies represented.