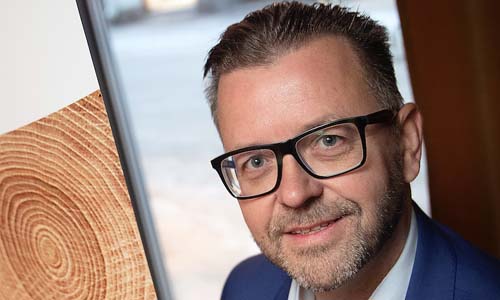 The significance of the bioeconomy is on the rise, offering not only solutions to global challenges but also emerging as a prominent driver of the global economy. It is widely believed that the bioeconomy, coupled with biotechnology, is ushering in the fourth industrial revolution – the biorevolution – and it's on our doorstep. To address this burgeoning trend, the 6th World BioEconomy Forum will convene in Washington D.C., focusing on the latest global developments in the bioeconomy
and the dynamic initiatives of both the United States and Finland, both of which renewed their bioeconomy strategies last year.
In recent years, major economies such as the USA, China, and India have taken significant steps towards the establishment of concrete biostrategies worldwide. Notably, last year marked the first-ever bioeconomy panel as part of Climate COP27 in Sharm el-Sheik, Egypt, and this year, India has placed the bioeconomy on the G20 agenda. Biosafety and biosecurity have gained prominence, particularly in the United States and China, and the role of global value chain resilience is growing.
There are clear differences in the content and goals of bioeconomy strategies. The implementation plans for strategy measures are most concrete in the programs of Finland and the United States. For this reason, this year's annual conference will be held in the USA in cooperation with Team Finland at the Embassy of Finland in Washington DC. As the event will be organized for the first time in the United States, we will also highlight the bioeconomy cooperation between Finland and the United States.
The utilization of bioresources exhibits regional diversity. In the United States, there is a strong drive to expand the use of domestic biomass, whereas the EU has been moving towards a reduction in biomass usage. Meanwhile, China is focused on improving biomass management, and Brazil is actively exploring opportunities to increase biomass utilization, seeking to create higher-value products.
Jukka Kantola, Founder of the World BioEconomy Forum, expressed his excitement about bringing the Forum to Washington, stating, "The USA has proactively prioritized the bioeconomy following the Executive Order on advancing the bioeconomy and biomanufacturing. A substantial boost to the bioeconomy is underway. Finland has long been recognized as one of the world's most advanced bioeconomies, making it logical to combine these elements in the 2023 Forum. However, our focus remains global, as we unveil the results of a global hub for the bioeconomy survey."
The 6th annual conference in 2023 will be conducted as a hybrid event, aligning with our commitment to reduce carbon emissions and support climate change mitigation. Since its inception, the Forum has engaged participants and key bioeconomy stakeholders from both private and public sectors across more than 90 UN member nations. All Forum activities adhere to the FOUR-PILLAR Structure.