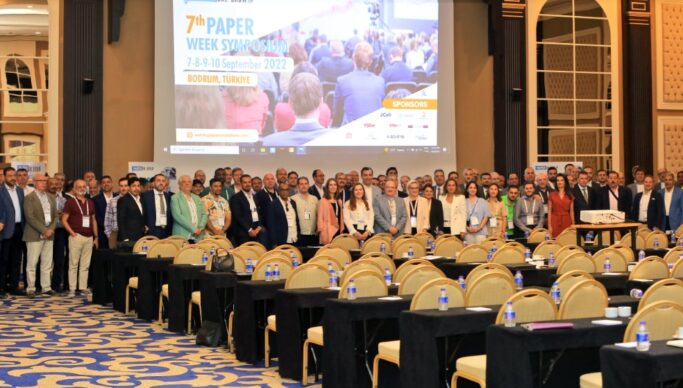 On the 10th of September, 2022, the 7th edition of Paper Week Symposium ended with a great success. The Symposium was organized by Al Furat Fairs/Paper One Show at Vogue Supreme Resort in Bodrum, Türkiye.
At the symposium, 142 influential and important people in the paper manufacturing industry attended. They were part of 110 companies, coming from 19 countries worldwide; Italy, UAE, Switzerland, USA, UK, Poland, Turkiye, Algeria, Egypt, Iraq, Syria, Kuwait, Ivory Coast, Jordan, Lebanon, Saudi Arabia, Oman, Tunisia and Palestine.
The attendees were able to gain knowledge regarding the industry's latest technologies and developments, all the while enjoying a relaxing time where making networks and business relationships could flourish nicely.
This event was sponsored by 10 international companies:
Abu Dhabi National Paper Mill, ACelli, Crown Paper Mill, Disan, Eczacibasi Consumer Products, Ittihad Paper Mill, MTO Machinery, ProcessMiner,, Solenis, Paper Careers
At the end of a very productive and entertaining event, everyone received memorable tokens of appreciation and were looking forward to meeting again and conducting more business together at the 8th edition of Paper One Show exhibition
in Sharjah/UAE between the 21st and 23rd of February 2023. Registration is already open.