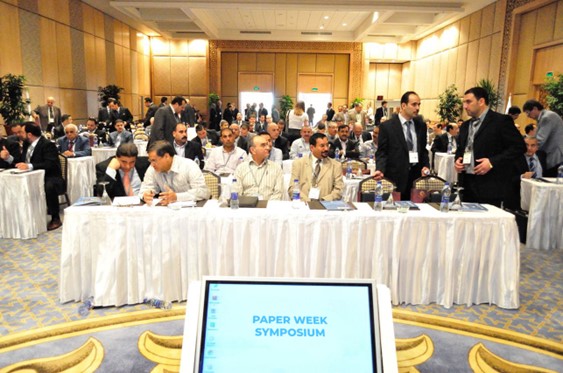 The Paper Week Symposium is organized by Al Furat Group, targeting the paper industry leader companies and offering presentations, B2B meetings, entertainment program in the unique touristic hub of Bodrum in Turkey.
The 150 Paper Week participants will be representing the best companies from Europe, Turkey, the Middle East and Africa.
Senior management and technical experts from the industry will come together on a professional networking platform and make their presentations for their products and services.
Download The Symposium Brochure
WHY SHOULD YOU ATTEND?
Enjoy 4 days with a relaxing atmosphere. A perfect chance for all attendees to get together, socialize and network, and have pleasure & business altogether.
Present your products or services, have B2B meetings expand business networks and contacts with friendly relations with the top serious customers by liaising with minimum competition.
Participation Includes: altogether
Symposium entrance
15-20 minutes x2 sessions company presentation
B2B meetings
x2 single rooms for 3 nights 4 days accommodation
Transfers (all local transportations)
Full board meals – All inclusive
Entertainment activities
2 nominated invitations to customers
WHY BODRUM?
World renowned Bodrum is one of the best bay side of Aegean Sea.
Every year thousands of tourists visit to Bodrum for sun and beach tourism.  They also enjoy with famous restaurants, buzzing nightlife, shops, authentic streets.
Bodrum, known as Halicarnassus.  It was home to the Mausoleum at Halicarnassus, one of the Seven Wonders of the Ancient World with this there are many ancient cities in Bodrum.
Hollywood stars, world famous singers and businessmen visit to Bodrum every year.  A visitor of Bodrum can find everything he wants.
Now you have a chance to visit this magnificent town with your colleagues to improve your relationship and enjoy Bodrum.