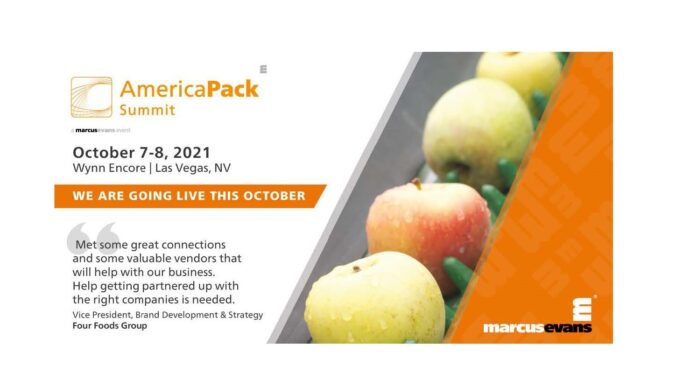 AmericaPack is celebrating its 8th year in 2021 by gathering America's leading packaging executives and innovative suppliers and solution providers at a premium location, the Wynn Encore, Las Vegas, NV.
The Summit's primary focus is to provide a platform that helps leading FMCG packaging companies, evaluate and partner with relevant suppliers and solution providers. Companies that have attended in the past include:
Bacardi
Mondelez International
Church & Dwight Co. Inc.
General Mills Blue Buffalo
Brown-Forman
Colgate Palmolive
Procter & Gamble
Unilever
The summit effectively unites experts in an exclusive networking environment providing the opportunity to pre-schedule one-to-one physical business meetings with key leading and forward thinking executives.
To find more information about the summit you can visit the site or contact directly Isidora Avraam at isidoraa@marcusevanscy.com.