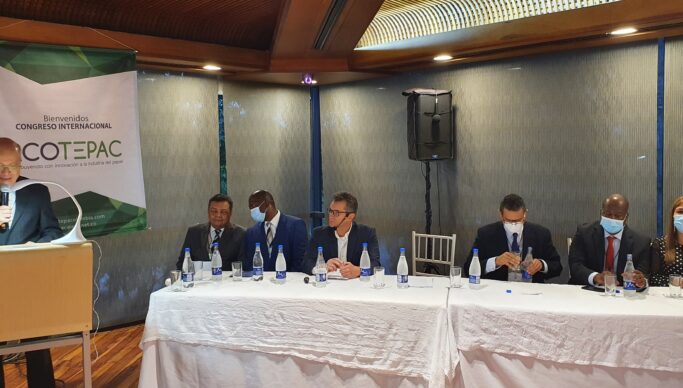 The congress and exhibition of the technical association  Acotepac is a well-known event in Colombia and its neighbouring countries. The 2021 could not take place because of the pandemic. However a series of digital events during the year enabled the association to maintain the link with its members.
The actual 30th in-person congress was highly expected. It was held last week within the beautiful facility of Club Campestre in Cali.
In Latin America like in the rest of the world the sanitary situation is getting under control. For paper makers, the economic rebound comes with technical, ecological and material supply challenges . The conference sessions, on the topics of energy efficiency, fibre processing, water treatment, runnability and automation did provide interesting ideas on how to face those challenges.
The exhibition part of the event was well attended and gathered around 50 companies on some 30 booths, including Valmet, Voith, Toscotec, the Peruvian pulp processing equipment manufacturer Tech Trade and the Slovenian dewatering technology specialist Devasol, as well as Techpap, Kadant, Bellmer Kufferath, Vyncke invited by their local agent PrismaQuimica.
The cocktail party offered by the organisers was a pleasant social and networking time with an impressive salsa dance show to entertain everyone.