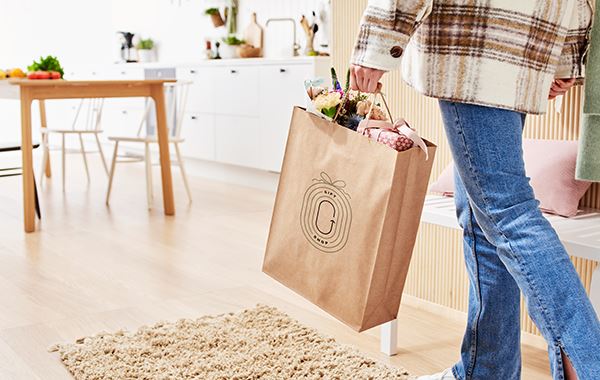 To support the shift to renewable and recyclable materials in shopping and takeaway bags, Stora Enso launches CarrEco Brown™. Made from 100% fresh fibers, the material has high strength and tear resistance properties and is also safe for direct food contact.
By offering renewable, fiber-based materials suited for paper bags, Stora Enso accelerates the shift away from plastic. Stora Enso now expands its paper bag materials portfolio with CarrEco Brown, a new unbleached and uncoated board that is fully recyclable. Through its unique three-layer structure, CarrEco Brown offers exceptional strength properties suitable for strong shopping bags. The material is also safe for direct food contact and contains only FDA-compliant chemicals which makes it ideal for takeaway food and groceries.
"Unbleached paper bags are a good fit with the preferences of today's eco-conscious consumers. We are well-positioned to meet the growing demand for paper bags, especially in trending end-use areas such as takeaway food. Our newest material CarrEco Brown can help our customers seize these growth opportunities in a sustainable way," says Oscar Duarte, Business Segment Director, Kraftliners at Stora Enso Packaging Materials.