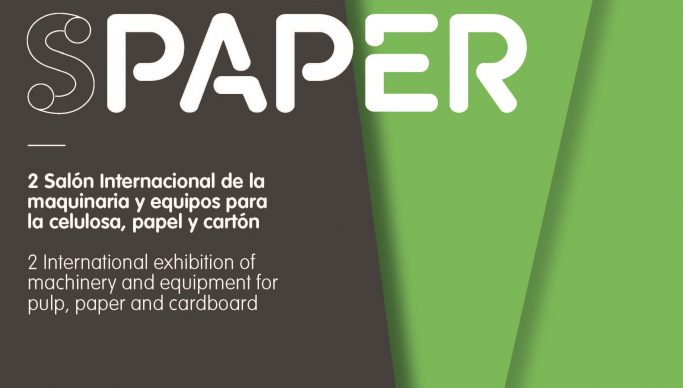 The second edition of SPAPER will be staged from 19 to 21 October 2021 with the aim of offering a professional forum at the service of the sector, with innovation and technology as show's commitment
Taking place alongside SMAGUA, the International Exhibition of Machinery and Equipment for Pulp, Paper and Cardboard changes its dates –from 19 to 21 October next year– to face its celebration from the importance of the paper sector for the economic recovery following the health crisis
During these months of pandemic, the pulp and paper sector has demonstrated its ability to offer, even in difficult times, quick and reliable responses to the market, all through tools based on technology and innovation. Therefore, the second edition of SPAPER, the International Exhibition of Machinery and Equipment for Pulp, Paper and Cardboard, will once again bring together at the facilities of Zaragoza Exhibition Centre a good number of professionals who, after the good reception of the first edition, want to count again on a forum where they can showcase their products and innovations.
Thus, the second edition of SPAPER, just as has happened with SMAGUA, changes its dates and will be held from 19 to 21 October next year. In recent months, the paper sector has been a key element for the economy, good proof of this is the high level of activity it has shown throughout the health crisis period. A sector that bets for technology and innovation as mainstays for the future and is a strong supporter of sustainability and respect for the environment.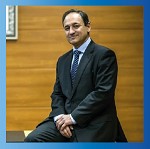 The Business Manager of Feria de Zaragoza, Alberto J. López, detailed that the water sector is very important for the paper industry and vice versa, hence the clear synergy between SPAPER and SMAGUA. Within the frame of this meeting, he explained that the Portuguese market will play an important role in the next editions of this show, due to its importance and for the recognition of the strength of this industry in the Iberian Peninsula. Moreover, he recalled the importance of carrying out sustainability policies, where SPAPER, thanks to the work of the paper industry, is a "safe bet".