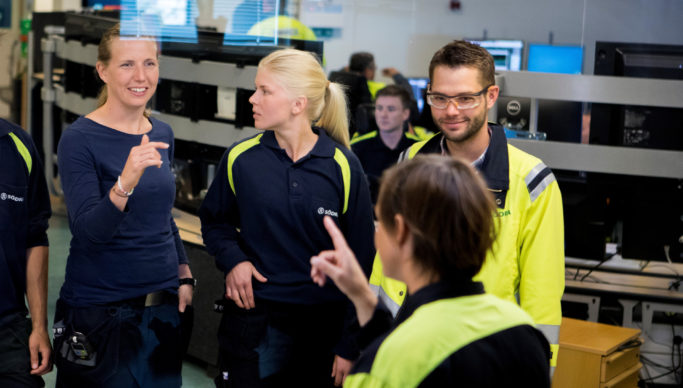 Södra is one of the main sponsors of Introduce a Girl to Engineering day (IGEday) — an initiative by the organisation Womengineer that aims to increase interest in technology and engineering among teenage girls.
Södra is a gold partner for IGEday and is throwing open the doors of its three pulp mills in Värö, Mörrum and Mönsterås as well as the head office in Växjö on 29 March. The participants encompass girls and non-binary teenagers aged 13–19. This initiative is fully aligned with Södra's sustainability target — namely that by 2020, at least 30 percent of Södra employees should be women.
The issue affects the entire industry and several other companies are also IGEday partners. Currently, the percentage of Sweden's engineering students at bachelor's and master's levels varies 20–25 percent.
"This is far too low a share. As an industry, we need to act cohesively and promote equality at our workplaces. Inspiring teenage girls at an early age to choose a career in engineering, a traditionally male-dominated profession, is important for Södra's and for Sweden's future competitiveness. And this is where meeting platforms, such as IGEday, have an important role to play," said Christer Thörn, HR Director at Södra.
During the day, some 60 teenage girls will test various activities that showcase how to work with technology and engineering using an approach conducive to development and sustainability. They will also gain insight into how we, on a daily basis, conduct research to develop new products, process wood and produce paper and dissolving pulp.
"Through the IGEday initiative, we want to be part of opening new possibilities for the female engineers of tomorrow," said Christer Thörn.
IGEday 29 March
Age 13–19
Last day for applications : 17 February
Application : www.igeday.com