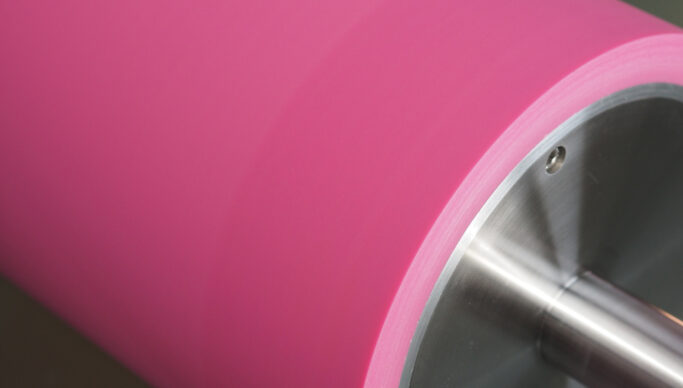 Considering the sharp growth in energy costs, increasing machine performance is more than ever the focus of all efforts to continuously optimise the production of tissue. In this context, tissue manufacturers and converters are pursuing common goals: higher energy efficiency, increasing production speeds and high product quality as the key to an economical and more sustainable tissue manufacturing and converting process.
SchäferRolls, system supplier for rolls and roll covers from Renningen (Germany), has been focusing on resource efficiency and long service life in the development of its tissue roll covers for decades. All tissue roll covers are a reflection of the experience, gained through numerous successful applications, all meeting special demands with respect to roll position, end product type and machine operator demands. And all this with the commitment to taking product quality, productivity and overall tissue manufacturing and converting performance to new levels.
From 28 – 30 March 2023, SchäferRolls will update tissue mill and converter technicians on the latest advances and application results of its roll cover technology for tissue manufacturing and converting at the Tissue World 2023 in Düsseldorf. At the fair, the company deliberately focuses on energy saving and resource conservation. In the area of tissue manufacturing, the roll cover experts show what contribution the suction pressure roll cover tisQ.X can make to reducing energy consumption by enhancing mechanical dewatering. In the field of tissue converting, SchäferRolls will be presenting the latest application results of the Q.dura marrying roll cover at Tissue World. Thanks to its highly dehesive, dirt-repellent surface with excellent cleaning properties and a maximum cover service life, Q.dura makes a decisive contribution to produce premium quality goods at the lowest possible costs and consistently raise the output of the converting line.
Tissue World Düsseldorf – 28 – 30 March 2023 – Stand J52, Hall 8A