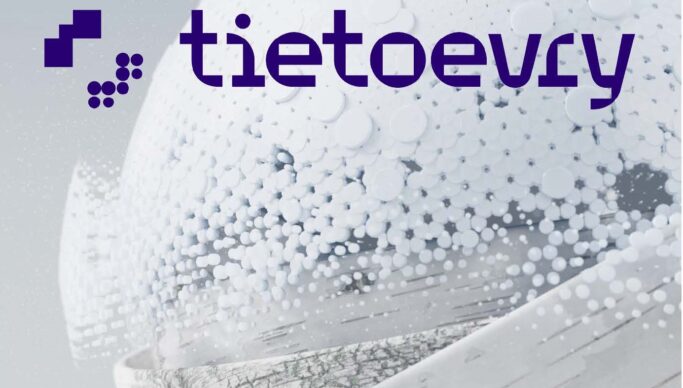 In October 2021, the international software company TietoEVRY announced a new strategy aimed at driving customer value and growth through specialization.
This has become a reality last month with new six specialized end-to-end businesses having started their operations.
Kimmo Alkio, CEO, said:
"This is a start of a new era for Tietoevry. I strongly believe, that with our new strategy, brand and identity, we can create greater value for our customers, society, investors and our experts."
Jarmo Ropponen, Head of Sales and Marketing of the Pulp, Paper and Fibre division commented:
"Tietoevry new strategy and brand renewal create excellent support and boost for our global Pulp, Paper and Fibre business. The new Tietoevry strategy is focused, specialized and expansion driven. Each business unit, like ours, in Industry Software are having full end to end accountability to drive our focused business actions, scale and investments to deliver for the success journey. We are already global market leader in many industry segments – with an ambition for further growth. The most importantly we are driven by the customer value creation and being the trusted long-term partner for our customers.
Our new strategy core building blocks in digitalization are people, technology and sustainability. We are very pleased to work in the Pulp, Paper and Fibre Industry, which is one of the key contributors making the world better place and saving the planet by enabling major shift to renewable biobased products. Our industry is also very famous on focusing on efficiency for which we can contribute hugely by digital solutions and services to be more efficient and sustainable. It's simply great to be able to put all this together and in action. We welcome all talents to join our great team of Developers of Digital Futures. Let's create purposeful technology that reinvents the world for good!"
The businesses focus on cloud-native services, software and modernization to cloud, and they have been renamed to better reflect their ambitions:
TietoEVRY Business Design and Engineering is now Tietoevry Create. The business accelerates customers digital agenda to create competitive products and data driven businesses utilizing design, data and cloud technologies. This is a global business with software and data engineering at its core.
TietoEVRY Enterprise Modernization is now Tietoevry Transform. This business drives enterprise-wide transformation across customers' business processes, applications and infrastructure Deep customer knowledge, global cloud & data competencies and automated operations form its foundation.
TietoEVRY Cloud Platform Services is now Tietoevry Connect. The business is a multi-cloud platform provider with a full range of infrastructure choices at scale – ensuring security, resilience and compliance for customer's business.
TietoEVRY Financial Services Solutions is now Tietoevry Banking. It aims to be the market-leading financial-software products, platform and services partner in the Nordics and beyond.
TietoEVRY Health & Care is now Tietoevry Care. The business aims to reinvent the Nordic health and social care sector with modular, open and interoperable software – enhancing care personnel and citizen experience.
TietoEVRY Industry Software is now Tietoevry Industry. The business is a portfolio of distinct competitive software and data solutions across a wide variety of industry domains. These include the public sector, pulp & paper and utilities.