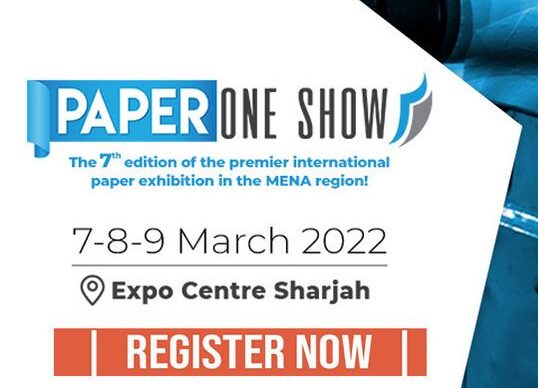 Paper One Show is the leading international exhibition of the paper and paper products industry connecting professionals from all over the world! Taking part in Paper One Show UAE 2022 will give you an opportunity to discover new commercial opportunities, identify new markets and applications, exchange experiences with the other professionals from the sector, focusing exclusively on the very best that the paper industry and its suppliers have to offer.
The United Arab Emirates (UAE) is the hub of trade, logistics, investments, and business-oriented motives in the Middle-East with its 45 free-trade zones. The UAE's strategic location and openness to the international market make it a preferable market for many sellers and buyers from all over the world.
In the UAE, there are many paper mills producing tissue paper, paper board, wood free paper, packaging and other grades of paper to support hundreds of paper converters in UAE, Saudi Arabia. The rest of GCC (Gulf Cooperation Council) market, Iran, India, Pakistan, MENA Region market and other markets as well due to their unique geographical location and economical atmosphere. Those mills and converters serve the paper industry in many different fields such as hygienic paper products, cups, plates, packaging, wrapping, corrugating, writing & printing, and other fields related to paper.
As the industry representatives from various parts of the world will convene at the Paper One Show UAE 2022 on 7-8-9 March 2022, it will be an excellent opportunity for you to expand your network in global market and consolidate new business from the paper industry.
REGISTRATION IS OPEN
If you have not registered yet as an exhibitor or a visitor, you
can complete your registration through the links given below:
– Exhibitor Registration | https://paperoneshow.net/exhibitor-registration/
– Visitor Registration | https://paperoneshow.net/visitor-registration/